in 2006 Nintendo revolutionized the gaming market by launching Wii, a console for the whole family that set aside the classic "static" controllers in favor of wireless remote controls, called Wiimote, able to recognize the orientation, strength and direction of the movements performed by the user (thanks to a thin bar with infrared sensors to be placed above or below the TV). This feature of the Wii, together with the many accessories released later for the console, made it possible to publish titles such as "Wii Sports", "Wii Fit Plus" and "Wii Party" that favored physical activity and fun together. of other people physically present on site, thus going against the clichés that wanted video games as a harbinger of sedentary lifestyle and isolation from others.
The resounding success of the Wii - which for the above characteristics was also purchased by people who had never purchased a video game console in their life - lasted several years, to be precise until 2013, when the console was decommissioned and replaced by Wii Mini, a lighter and more compact version compatible, however, with fewer titles and no Internet connectivity. Wii Mini sold well, but obviously without the "boom" effect that characterized the launch of the first Wii.
After the discontinuation of the Wii, Nintendo attempted the "bang" with Wii U, a console that partially renounced the familiar target of Wii by offering a 6 ″ tablet as a controller. The experiment, unfortunately for the Japanese company, did not go well, in fact in January 2017 Wii U was officially discontinued after having recorded disappointing sales all over the world and was replaced by switch, the new "hybrid" console from Nintendo that can be used both as a home console and as a portable console (in fact it is made up of a tablet and two small modular controllers that can be joined to form a classic type controller, plus a base that allows you to connect the console to the TV). Switch is selling very well, but there are many people who are still interested in Wii. In fact, in my inbox and in my social profiles, I still receive many requests from readers looking for advice on which Wii to choose, and I'm here today to try to please them.
Things to Know Before Buying Wii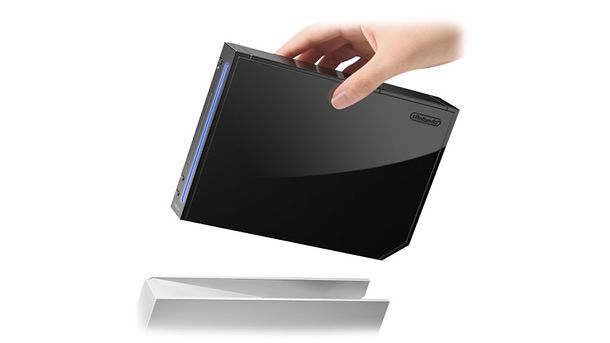 If you are here and you are reading this post, it seems clear to me that you are one of those "nostalgic" users still interested in the Wii and, for this reason, I feel I should make some recommendations.
Wii e Wii Mini are consoles to consider by now obsolete. This means that they are increasingly difficult to find in stores and, when they can be found, they can have higher prices than their original price. Also, especially if you buy online, it's easy to come across import console which may have manuals in languages ​​other than Italian and may have a warranty other than the standard Italian one.
For Wii U the speech is slightly different. Even though the console was officially discontinued by Nintendo, it is still quite recent and therefore can be found more easily in stores at affordable prices. So now, is it worth taking the "old" Wii U? Actually no, but it might make sense to do it: first of all if you want to save money in case of very convenient promotions, take advantage of the free online mode (for games that still have it active) or if you just want to resume some games of the past at affordable prices .
If you want to enjoy the most modern Nintendo experience, however, you have to choose Nintendo Switch. There are absolutely no problems with this console, as it is a latest generation console, is easily found in any electronics store and is fully supported by the manufacturer and game developers.
Which Wii to Buy
At this point, I'd say get down to business and see what the main differences are between Wii, Wii Mini e Wii U and compare the best deals to buy these consoles online (with or without games included).
Wii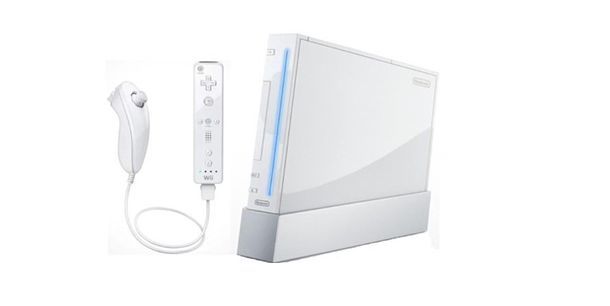 Wii is the original model of the console, the one released in 2006 and which at the time shocked the gaming market. As already mentioned above, its main strengths are the wireless control system and the wide range of accessories available. In its sales package you will always find the bar with infrared sensors to be placed near the TV, a remote control WiiMote it's a nunchuck, which is an extension of the remote that contains an analog stick. Some bundles include accessories such as the Wii MotionPlus, another accessory that connects to the WiiMote to increase its accuracy, the steering wheel for car games and the balance to be used in health titles (eg Wii Fit Plus).
The Wii can be connected to the Internet via Wi-Fi, has an SD card slot and supports all titles released in the years the console was officially on the market. It is also backwards compatible with accessories and games from GameCube, Nintendo's previous console. That said, I'd say we can put the chatter aside and see what the hottest Wii offers are right now.
1st Generation Wii + Wii Sports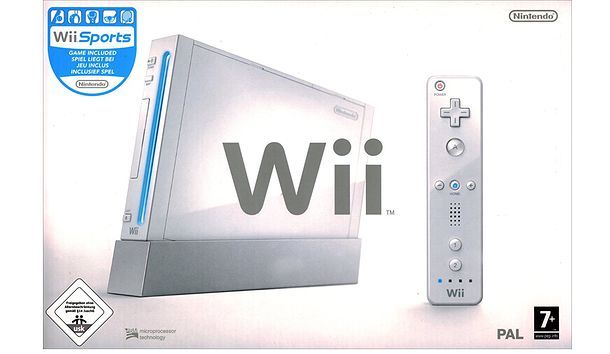 A classic-style bundle. Contains the console in white color, the sports title Wii Sports, a WiiMote remote and a nunchuck. It is imported from the UK.