Finally it's time to go on vacation, reaching the long-awaited destination: the sea or the mountains. You have realized, however, that your favorite show or movie is on TV during your trip out of town. Turning on the TV you have at home or in the hotel, you cannot find the station in the channel list or you experience poor signal quality. How can you then solve this problem? Nothing simpler! If you've brought your laptop with you, the solution is at hand. Do not you believe it? You will be surprised in a few moments.
In fact, in this guide of mine, I will illustrate you how to watch IPTV on PC using some software used for the use of television channels via the Internet. Don't know what an IPTV is? You don't have to worry, because I've also dedicated a few lines to explain it to you. However, I would like to warn you that this technology is often abused for watching paid channels for free: this practice is prohibited and condemned by law with very severe penalties, so I advise you not to use IPTV for such purposes. Therefore, use it only to watch free-to-air TV channels. I will not hold myself responsible if I should break the law in any way by ignoring my warnings.
Having said that, I would say that it is time to start. Take a few minutes of free time to read this guide of mine and I assure you that, at the end of its consultation, you will know everything there is to know about the world of IPTV. Are you ready? Then let's get started! I wish you a good read and, above all, a good view!
What is IPTV and How It Works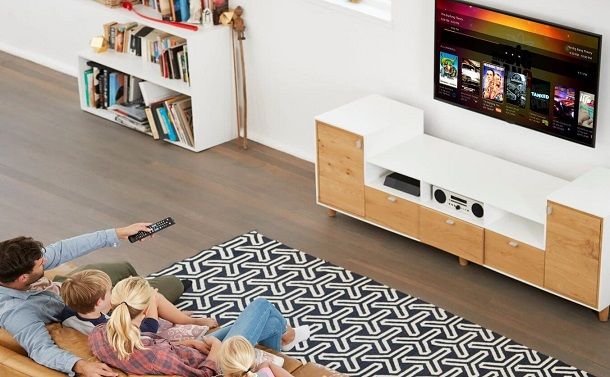 Before I point out some tools you can use for watch IPTV, it is necessary to explain to you what this technology is and how to best use it.
IPTV is an acronym that stands for Internet Protocol Television. As the name itself suggests, it is a system that allows you to watch television using the Internet connection, using the TCP / IP protocol.
You can well understand the enormous potential of IPTV for the transmission of audiovisual content via the Internet, which has been put aside with the advent of technology. OTT (Over-the-top). In order not to go into technical detail on the difference between the two technologies, you just need to know that OTT is based on the principle of IPTV, but also guaranteeing the use of on-demand content, as happens with streaming platforms such as Netflix o Amazon Prime Video.
After doing this brief overview on IPTV, I'll explain how to use this technology. As I have already told you in the previous lines, you can watch both digital terrestrial and satellite TV channels in the clear from any device, without the need for a dish or antenna.
In this regard, you need an adequate Internet connection, as the bandwidth used can be considerable. In addition, you need a device on which to play audiovisual content, in this case we are talking about a PC with Windows, macOS or Linux operating system.
In addition to this, you will need to install one of the programs used for the use of IPTV, such as Kodi o VLC, which I will tell you about in the next paragraph.
See IPTV on PC
If you are going to watch IPTV on PC, in the next lines I will show you some solutions that might be right for you. Please note that the programs indicated in the following paragraphs do not allow the viewing of television channels by default. It is therefore necessary for the user to personally import M3U list about M3U8 which contain links for playing the required audiovisual content.
What (Windows / MacOS / Linux)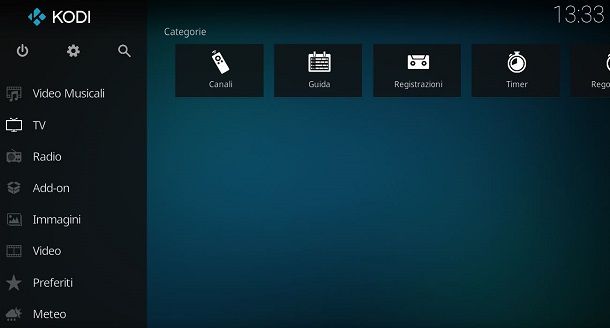 The first solution I recommend you for watch IPTV on PC is the one offered by Kodi. This free software is one of the most used players for watching Internet TV channels. It has compatibility with different platforms in addition to PC ones, such as smartphones, tablets and TV Boxes with Android operating system.
If you want to download Kodi on the computer with the operating system Windows, MacOS o Linux, you can download directly from the official website. Up Windows, you can download the installation file for 32-bit systems or download the app for Windows 10 from the Microsoft Store, using the button Get. If you have downloaded the classic installation package, open it and click the button first Yes and then Next e I Agree. Then choose the add-ons to include in the installation and press in sequence on Next, Next, install e Finish to finish the setup. Up MacOSinstead, you need to download the file code-17.6-Krypton-x86_64.dmg, double click on it after downloading and drag the program icon to the folder Applications. If any steps aren't clear to you, check out my guide on how to install Kodi.
After starting Kodi, you can change the language by clicking the icon with the symbol of a gear to reach its settings. At this point, press the button Interface settings select items Regional > Language, taking care to select the language Italian, in order to translate the program interface into Italian.
In the left sidebar that you find on the main Kodi screen, all the sections for managing multimedia content are shown. By clicking on the item TV, you will be asked to install an add-on to support IPTV; then press the button Inserisci browser add-ons and choose one from the list that best suits your needs.
Eventually, you will need to configure the add-on by entering an M3U list. If you don't know how, I suggest you read my guide on how Kodi works and how to set it up.
VLC (Windows / MacOS / Linux)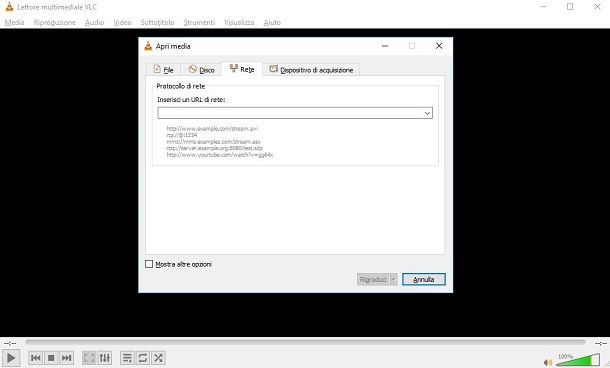 If you are looking for another solution for watch IPTV on PC, I can advise you VLC. This program is one of the most popular and free media players compatible with both Windows, macOS and Linux. In addition to playing multimedia files on a computer, it also allows you to watch IPTV channels by importing the lists in M3U. If you are interested in this program, please install via the link I provided.
You can get the VLC installation file directly from its official website. Up Windows, after downloading the file, double-click on it and then press Yes, in the window of User Account Control. In the screen that is shown to you, click on the button OK, its forward three consecutive times, on Install and finally on Close. On MacOSinstead, double-click the file DMG and drag theVLC icon in the folder Applications.
After launching VLC, click on the entry Media, in the menu bar, and select the item Open Network Stream, in the context menu that is shown to you. In the new screen, enter the network address of the channel to be played or the list and then press the button Play, to immediately start watching it.
If you have entered an M3U list, you can scroll through the various channels by right-clicking anywhere on the screen within VLC and selecting the item Scaletta in the context menu. If you want to have more information on VLC, I suggest you read this guide dedicated to the topic.
Plex (Windows / MacOS)
If you are looking for a good alternative to Kodi, I recommend you use Plex. This free software, in its media player, allows you to play and organize multimedia content, even being able watch IPTV channels. Instead, via the version server, you can create a real virtual server from which all other devices can draw for local content playback.
One of its strengths is its compatibility with chromecast and with all those devices that allow you to make a TV Smart, like Amazon Fire Stick o Apple TV.
If interested in downloading Plex, download the installation file for Windows or macOS, directly from the official website. Also, you need to create a free account to access the services offered by this software.
Su Windows, double click on the downloaded installation file and, in the new screen, click on the button install and then Yes, in the window of User Account Control. On MacOSInstead, right-click on the file Plex Media Player.app and select the item apri in the context menu. Then click apri and then on the button Move to Applications folder.
To register for a Plex account, go to this link and click the button Sign up, which you find at the top right. Then decide whether to register via Google o Facebook, using the appropriate buttons, or with your email, by pressing on Continue with email. In the latter case, enter the email address and a password of your choice, in the appropriate text fields that you see on the screen, and complete the procedure by clicking on the wording Create an account.
Then start Plex Media Player and press pulsating Sign in to log in with your Plex credentials. Now, to watch TV channels through Plex you have two alternatives: subscribe to Plex Pass starting from 4,99 per month (the list of TV channels is available at this link) or download a plugin (IPTV) used for this purpose, on which it is possible to import the lists in M3U.
MyIPTV Player (Windows)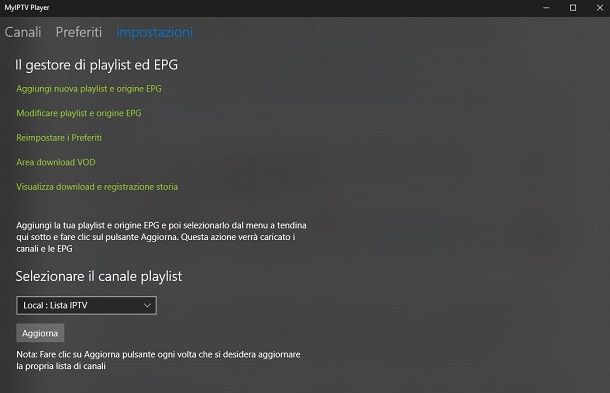 If you own Windows 10, I can recommend you a free application called MyIPTV Player, downloadable for free from the Microsoft Store. This app allows you to play TV channels via the M3U lists imported by the user.
If you are interested in downloading MyIPTV Player, open the link I gave you and click the button Get. After downloading and installing the app, launch it and press on the items Settings > Add new playlist and EPG source to import the M3U list. Use the fields in the section Local channel list o Remote channel list to import an IPTV list from a PC file or a web address respectively.
Then click on symbol with arrow pointing to the left, located in the upper left corner, to return to the MyIPTV Player settings. In the drop-down menu located under the heading Select the playlist channel, choose the list you just added and then click on Update to load TV channels, which you will find in the tab Channels.
Other Tools for Watching IPTV on PC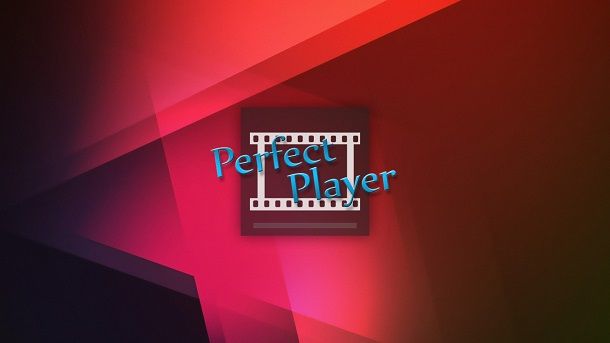 In addition to the programs I told you about in the previous paragraphs, there are other solutions that can do for you, of which I show you a list in the next lines.
MediaPortal (Windows) - is free open source software that features the features of Kodi and Plex. It can therefore be an excellent tool to organize your multimedia content, also offering the possibility of watching TV channels in IPTV, also through the use of plugins.
Perfect Player (Windows / Linux) - is an excellent free media player that stands out for its ease of use. It manages the playback of media files, including TV channels from an imported M3U list. A version for mobile devices with Android operating system is also available.
OTTplayer (Windows / macOS) - is a free media player similar to the ones I already told you about in this guide of mine. It allows, after free registration, to play TV channels from an M3U list. There is also an app for smartphones and tablets with Android and iOS operating systems.