You have decided to replace your old computer with a brand new one but, taken by nostalgia and memories, you know perfectly well that you will feel a little guilty about "dismantling" that device that has accompanied you for many, many years. Well, that's understandable. Let me give you a little tip: instead of taking your PC to landfill, try recycling it by making it work as a "home" server. By doing so, you would have a machine capable of performing all those tasks for which an always-on computer is required, such as sharing files, just to give you an example.
How do you say? I gave you a great idea and now you can't wait to understand how to turn a PC into a server? Then you've come to the right place: in the lines to come, I intend to provide you with a series of tips and practical instructions for integrating part of the characteristic features of a server into a computer originally designed for the "home". Furthermore, it will be my pleasure to teach you to understand if the hardware of the "old" computer is able to withstand the required load, analyzing the most important components. I want to tell you right away that, for this guide, I will refer to the operating system Windows 7, which today represents a good compromise between low load and ease of use. If you are familiar with the Linux world and prefer to use this operating system, you can easily adapt the procedures illustrated to your needs (most of the software I will recommend is multi-platform).
So, without hesitating a moment longer, dedicate some of your free time to me and read everything I have to tell you very carefully: I'm sure that, at the end of this reading, you will have perfectly learned the best techniques to create a server starting from an old computer, be it a media server, web server, NAS server, or FTP server. That said, there is nothing left for me to do but wish you good reading and good work!
How to Turn an Old PC into a Server
If your PC has a few years on its shoulders, it's a good idea to check that the hardware is fast enough to guarantee access to even multiple users at the same time. In fact, in the event that the computer is really too old, there is a risk that it will not be able to carry out all the necessary operations, especially in the case of connection by two or more devices together. Therefore, I advise you to carefully check if the most delicate hardware components are adequately proportioned to the task that the server will have to perform.
Processor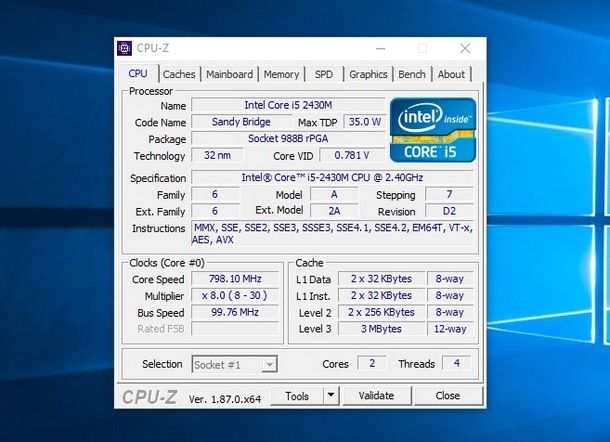 The processor is the center of data processing and is very important within a server. In order to create a good home server, you need to make sure that the processor is at least dual-core, sufficient detail for the creation of a data server or an FTP server, or quad-core or higher, in case you intend to convert your computer to a media server or NAS server (as this may require "on the fly" decoding).
You can check the nature of the processor using a program like CPU-Z (or one of the programs to monitor the CPU temperature that I have proposed to you in this guide). Once on the CPU-Z download page, click on the button Setup · English placed in the box Download, repeat the operation with the button Download Now and, after starting the file obtained (eg. cpu-z_1.87-en), presses the button Yes, put the check mark next to the box I accept the agreement, award-winning Next four consecutive times and complete the setup by pressing the buttons install e Finish.
Once this is done, start the program and pay attention to the number of cores in the processor: to find it, go to the tab CPU I was close to you Colors e Threads, usually located in the lower right corner of the program.
RAM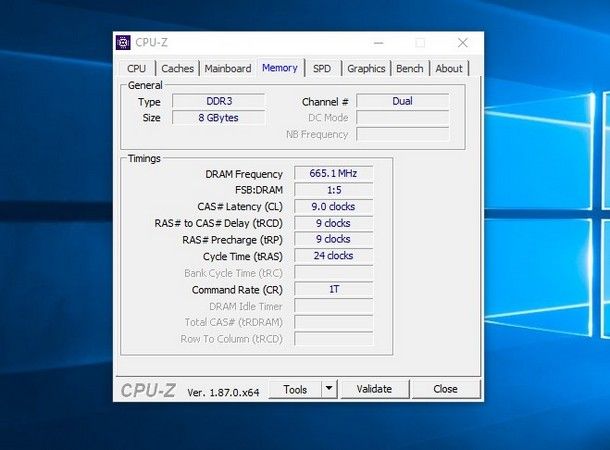 Another important component for the functioning of the server is the RAM, which must be adequate for the number of autorun programs that will start with the server's operating system.
For the purposes of this guide, it is sufficient that the computer to be converted to a server has at least 4 GB of RAM memory. If the quantity is higher, the system will benefit greatly; on the contrary, pay attention to computers with only 2 GB of RAM (in this case, I recommend that you use it only for the creation of a data server, be it Web or FTP).
To find out the amount of RAM in your computer, restart CPU-Z, go to the tab Memory and take a look at the item Size. Alternatively, you can get the information you want by following the instructions I gave you in my guide on how to see your PC's RAM.
HDD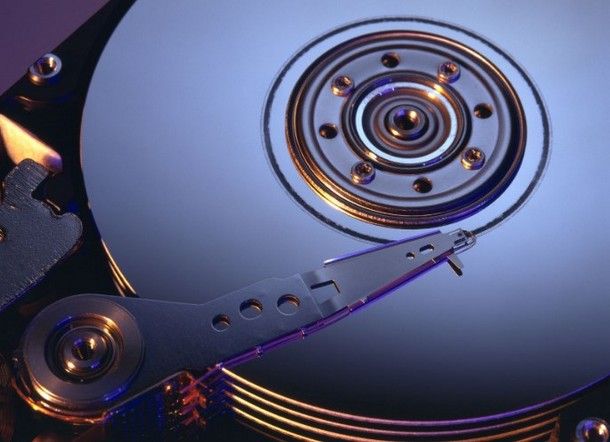 Il HDD it is very important on a server, even more so if it is destined to become an FTP server or a multimedia server, since in these cases it will act as a "warehouse" for the other network devices.
First check that the disk capacity is adequate for your purposes (for a media server or a data server, the disk must be large enough, so that it can comfortably hold everything you want), also check the possibility of expanding the memory storage, making sure there is free slots: if so, you will have the possibility to add, if necessary, additional disks to be used for archiving. Absolutely not recommended, in this case, SSDs (or solid state drives), which are unsuitable for data storage operations (the time duration of these devices decreases as the readings and writes performed increase).
Here are some great internal mechanical discs available on Amazon.