The day you never wanted to arrive, unfortunately, has come: after a somewhat daring fall, the screen of your smartphone is irremediably compromised and, unfortunately, you have to evaluate the possibility of buying a new one or sending the one you just destroyed as warranty. The problem, however, is that the phone's memory is chock full of photos and videos that you really care about and that you absolutely have no intention of losing: that's why, before you even retire your old phone or send it in assistance, you opened Google looking for a guide to teach you how to recover data from a broken phone, ending right on my site.
Well, your research has had the desired result: in the lines below, in fact, I will take care to show you the most effective techniques for securing the photos, videos and documents you care so much about, whether starting from a phone or not. turns on more, either by operating on a smartphone whose display alone is irremediably compromised.
So what else are you waiting to get started? Take a few minutes of free time for yourself, make yourself comfortable and read very carefully everything I have to say on the subject: I'm sure that, at the end of this guide, you will be perfectly able to choose the solution that best suits your case and to put it into practice without any difficulty. That said, there is nothing left for me to do but wish you happy reading and wish you good luck with everything!
How to Recover Data from a Broken Phone That Won't Turn On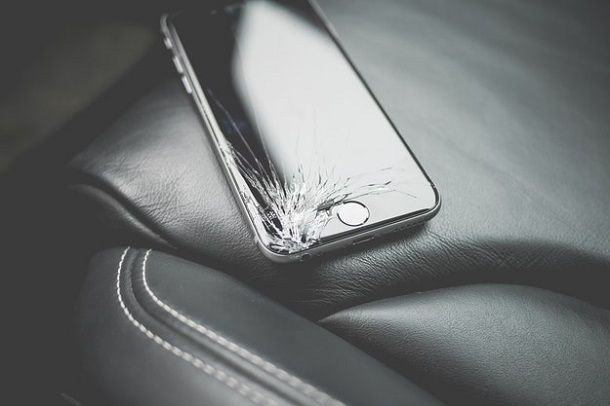 Do you have a smartphone that, alas, no longer gives any sign of life? So I must tell you right away that accessing the data saved inside is practically impossible with a do-it-yourself method, since you would need precise tools to access the device's flash memory and be able to read it. One solution could be to bring the device to service and request the recovery of the data saved inside it, however this is not always possible and, in most cases, extremely expensive.
What you can do in total autonomy, however, is to use some "tricks" that can help you get out of this annoying situation: you can try, for example, to bring your phone back to life replacing the battery, or to access the data (or a copy thereof) through the microSD or in cloud. Below I will explain everything in detail.
Replace the Battery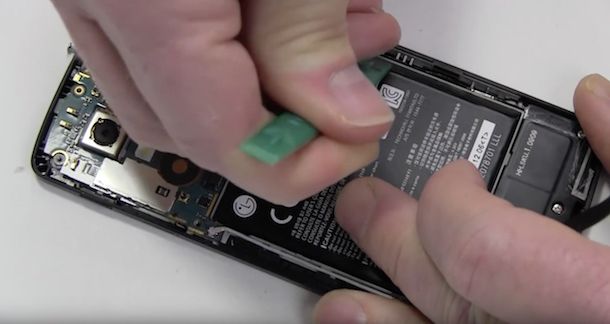 If your phone no longer shows signs of life without apparent cause (therefore without having suffered an accidental fall, unwanted contact with liquids or the like), the cause could be attributable to a battery so worn that it is no longer able to hold a sufficient charge to turn on the smartphone, even if only for a few minutes (or if it suddenly breaks).
Therefore, you could try to "bring the phone back to life" by replacing it: if the battery is removable, you can buy a new one by going to a shop dedicated to articles for mobile phones, or online, even on Amazon if you wish. Otherwise, if your phone is equipped with a non-removable battery, you need to go to a authorized service center and request its replacement or, if you are practical, opt for a "do it yourself" solution. For more information on replacing non-removable batteries, I invite you to consult my dedicated tutorial.
In any case, make sure that the components chosen are of quality, without relying on economic solutions but of dubious origin: remember that a defective battery can severely damage your phone o who uses it, as well as causing short circuits or even explosions during charging. Keep this in mind before you even make a choice.
Once you've replaced the battery, try turning the phone back on as you usually would - with a bit of luck, the new battery should allow it to boot up smoothly. Once in the system, I still recommend that you create a backup of your data and update it from time to time, so as to be sure that, in case of problems, the files will not be lost: I have explained everything to you in detail in my guides on how to make a backup on Android and how to make a backup of the iPhone, which I made especially for the purpose.
Retrieve Data from the SD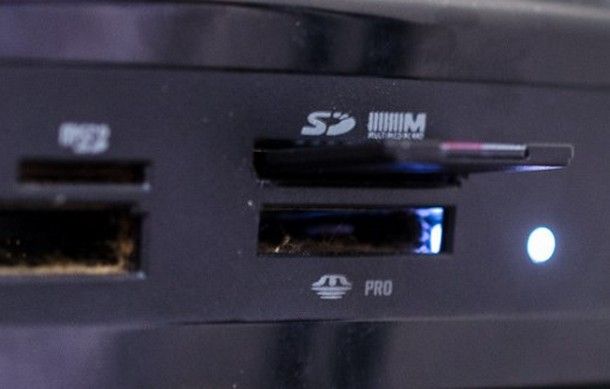 If your smartphone is equipped with expandable memory and, previously, having followed my dedicated tutorial, you had transferred your personal data to the microSD, it is possible that you will be able to recover the files of your interest: in fact, if the phone has suddenly stopped turning on (and has not been in contact with liquids, extreme temperatures or other conditions that could damage the hardware), there are excellent the data saved on the memory card is likely to be unharmed.
In this case, you can easily retrieve them and transfer them to another device, such as a computer: first, extract the microSD from the broken phone, by accessing the housing located near the battery (for phones that have a removable back) or by intervening on the appropriate removable trolley, which you can access by entering the hook supplied in the dedicated hole in the housing. If you have no idea how to remove the microSD from your phone, you can refer to its user manual or do a short Google search, using the phrase how to extract microSD [phone brand and model].
Once the "coupon" has been extracted, you must insert it into its adapter (if you do not have it, you can get one by purchasing it from a physical store or online, even on Amazon) and connect it to the computer, inserting it into the appropriate slot located on the case (for desktop computers) or on one of the side covers (for notebooks).
Once this is done, you just have to start the file manager of your operating system (File Explorer di Windows o Finder di MacOS), select the icon relating to the memory card just inserted and copy the files to the computer, taking them from the folders where the files are saved (eg. DCIM for the photo, Download for downloaded files and WhatsApp Media for multimedia files received from WhatsApp), exactly as you would if you were copying data from a USB stick. If you need a hand in this regard, I invite you to consult my tutorial on how to read SD card on PC, in which I have been able to explain in great detail the steps to be taken.
Retrieve Data from the Cloud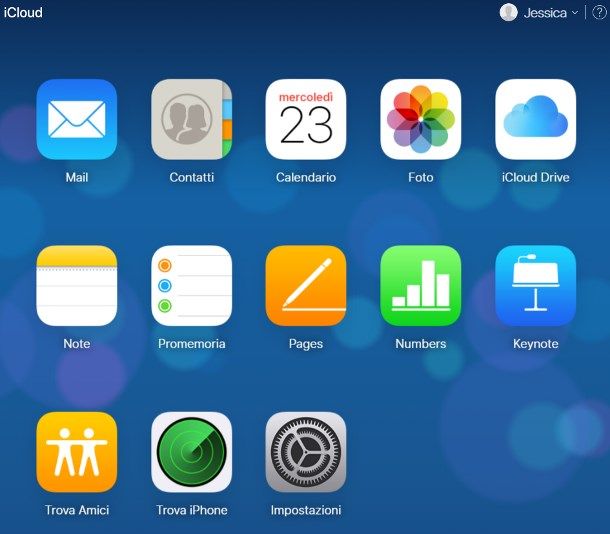 Usually, in the initial system configuration phase, both Android and iOS require authorization to make automatic backups of photos, videos and other types of personal data, using cloud services respectively Google Photo / Google Drive e iCloud: If you've configured these settings correctly, there's a good chance that a copy of the data on your phone has also been saved to the cloud.
The good news, in this case, is that these files can be recovered from virtually any device, as long as you know the credentials to access the services in question: theGoogle account configured in the phone, for Android, or theApple ID to iOS. If you don't remember them, you can get them back by following my guides on how to recover Google account and how to recover Apple ID.
In any case, to connect to the cloud and retrieve your data, follow the instructions I give you below, depending on the service you use.
Google Account (Google Photos / Drive) - to recover the photos and videos automatically saved on the Google cloud space, connected to this website and, when prompted, enter the Gmail credentials associated with the broken smartphone: if everything went right, you should view the photos in the central part of the proposed Web page, divided by date. As for the documents created through the Drive apps (Google Docs, Google Sheets and so on), you can retrieve them by connecting, instead, to the main page of the Google Drive service.
Apple ID (iCloud) - to recover the data on iCloud, you must connect to this website, log in via theApple ID associated with your device (by typing, when requested, the email and password of the service) and, subsequently, click on the item most relevant to the type of data to be recovered: Photos for images and videos, Pages o Numbers for documents created by the eponymous apps and iCloud Drive for all other files configured for automatic cloud saving (such as those from the app GarageBand, for example).
Also, if on your smartphone you used to listen music from services like Spotify, Apple Music, YouTube Music, Amazon Prime Music or other streaming platforms, I have some great news for you: your music is always and in any case available for access through other compatible devices or through the web platforms of the above services.
This means, in practice, that you just need to download the appropriate apps (or visit the relevant Internet sites) and enter your login credentials to find all your favorite music immediately! For more information on this, I invite you to consult my thematic guides dedicated, respectively, to Spotify, Apple Music, YouTube Music and Amazon Prime Music.
How to Recover Data from a Broken Screen Phone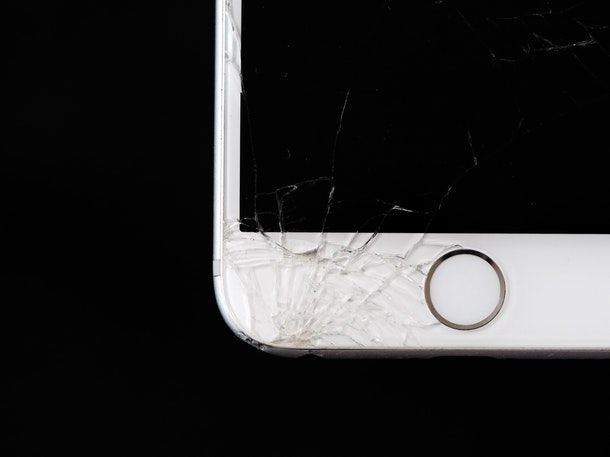 Wait, you're telling me that your smartphone turns on properly, however the screen is irremediably compromised and is it no longer able to receive, anywhere or only in specific areas, the "touch" of the fingers? Then the situation could turn out to be much less serious than expected: below I propose some solutions that could be for you, helping you to recover data from a broken phone in a matter of minutes. Before proceeding, I recommend that you take out the SIM card from the same, so as to avoid further unforeseen events due to the request to enter the PIN code.
Use the "standard" Procedure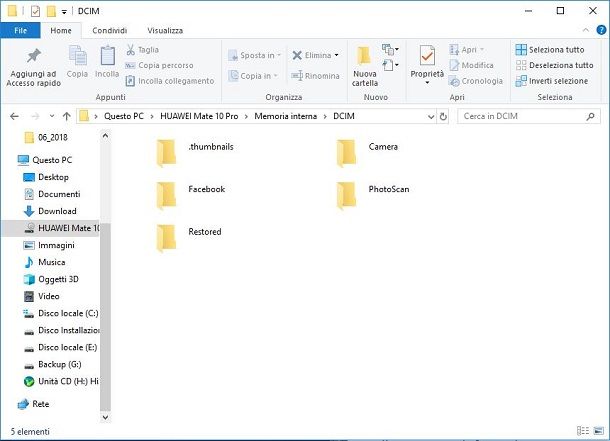 If your smartphone screen is in pieces but the touch is still functional, and you can enter the unlock code or pattern when starting the phone, then you shouldn't have any particular problems: all you have to do is unlock the device , when required, for then connect it to the PC via the cable supplied and act as you would under "normal" conditions.
In practice, you have to access the folders of the broken phone and copy the necessary files all using the file manager of the operating system (File Explorer to Windows, Android File Transfer to MacOS) or the software iTunes (for iPhones).
If you have never carried out this operation before, I invite you to read very carefully my guide on how to connect the phone to the computer, in which I have explained to you in detail all the necessary steps to take to bring to finish the task you have set for yourself.
Use a USB Mouse or Keyboard

Wait, are you telling me that you can't use the above instructions, as the phone turns on but the touch panel is hopelessly compromised, so you can't enter the unlock pattern or code needed to fully boot the operating system?
If you have an Android smartphone, you can try to solve the problem using a "common" USB mouse or keyboard, to be connected to the broken device via an adapter USB OTG. If you've never heard of it, OTG technology allows you to connect peripherals such as smartphone operating systems to smartphone operating systems mouse, keyboards and mass storage devices, such as external drives and USB sticks.
To use OTG, you must first get an adapter designed for the purpose, paying attention to the type of connection required by your smartphone: USB-C (for newer Android devices) or microUSB (for most low-to-mid-range Android devices or older ones). Below I propose some of them, available on Amazon.