If you are here now and are reading this tutorial it is most likely because you just happened to download an MKV file from the Internet and you don't have a clue how to go about viewing it. If this is indeed the case and if you need a little help to understand how to open MKV know that this time too you can count on me. Don't worry, this is a very easy problem to solve. So take five minutes or so of free time and focus on reading this tutorial, I am sure that in the end you will be satisfied and that you will finally have clear ideas on how to open MKV.
Before giving you all the explanations of the case, however, I want you to understand what we are talking about. The files MKV, in case you don't know, they are advanced multimedia containers used more and more frequently to distribute compressed videos in high quality (often with multiple audio tracks and subtitles). To open MKV it is therefore essential to install on the computer a multimedia player capable of "digesting" this type of file correctly and possibly set it as the default media player to perform this operation (so that MKV files are opened with it by simply double click on their icon).
How do you say? Would you like to find out how to open MKV not only on your computer but also on your mobile and tablet? Again there is no problem. For both Android and iOS there are excellent media players capable of playing all major video file formats, including MKV ones. As you can see there is a solution to everything, you have no reason to worry. That said, no more chatter and let's proceed!
Open MKV on Computer
One of the best programs to open MKV on computer is without a doubt VLC. If you have never heard of it, know that it is a free and open source media player that is able to play all major video formats (and audio files) in a "native" way, that is, without the need for codecs or other external resources. In other words, just install it and that's it! VLC is available for Windows PC and Mac OS X (but also for Linux).
If you have a Windows PC and you are interested in understanding how to open MKV with VLC the first step you need to take is to download the software on your computer. To do this, click here so that you can immediately connect to the program's website and then click on the orange button Download VLC.
Then wait for the software download to start and complete, then open the media player installation package (eg. vlc–2.2.3-win32.exe) and click on first Yes and then OK, Then forward three consecutive times, then on Install and to conclude on end.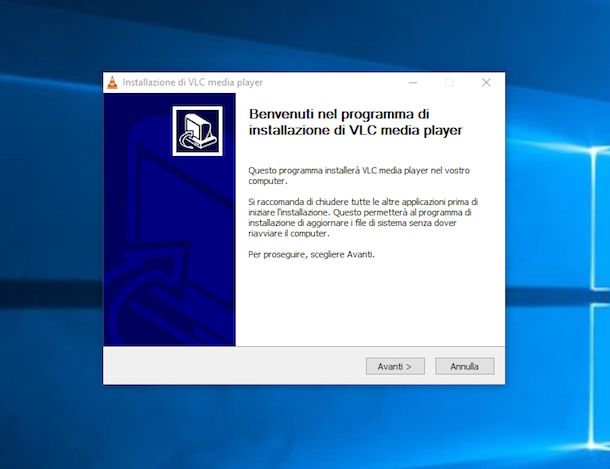 Mission accomplished! Now you just have to wait for the VLC window to be visible on the desktop, press on Continue, select the item Open file from the menu Media and choose the MKV video you want to play. The commands to pause playback, scroll through the various points of the video, adjust the volume and so on you can find them all in the toolbar located in the lower part of the software window.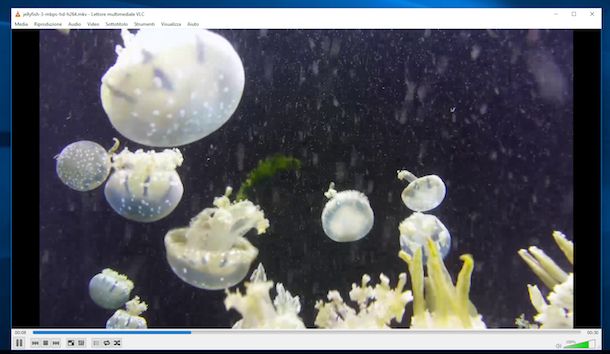 To set VLC as the default player and make it start automatically when you double-click on an MKV file, do this: right-click on any MKV video, select the entry Property from the menu that appears, click on the button Change present in the window that opens and expand the menu Other applications. Finally select VLC Media Player and click on the button first Apply and then OK per salvare i Cambiomenti.
If you are using a Mac and want to open MKV with VLC to begin with, download the application by connecting to its official website and clicking on the orange button Download VLC, as I have already explained to you in the previous lines.
When the download is complete open, by double clicking on it, the file you just downloaded (eg. vlc–2.2.3.dmg) and drag the player icon into the folder Applications of OS X by acting from the new window that opened on the desktop.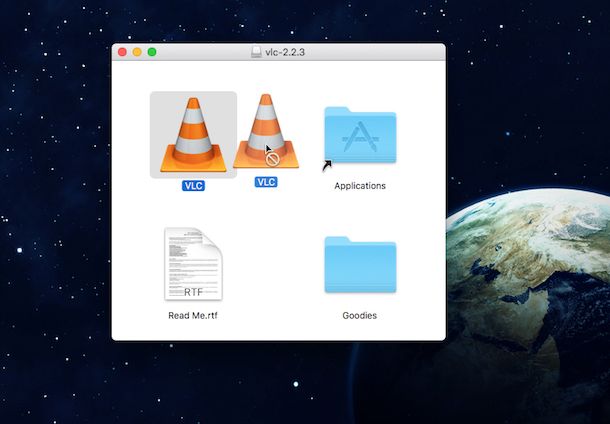 Now start VLC on your Mac by turning on the Launchpad and clicking on the player icon, going to the folder Applications and double-clicking the VLC icon or accessing Spotlighttyping vlc and clicking on the first result in the list. Then click the button apri in response to the question "VLC" is an application downloaded from the Internet. Are you sure you want to open it? and wait for the program window to be visible on the desktop.
Once this step is completed, to open MKV with VLC on your Mac click on the item Fillet attached at the top left of the menu bar, select Open file ... and choose the video you want to play. As on a Windows PC, the commands to pause playback, scroll through the various points of the video, adjust the volume and so on, you can find them all in the toolbar located at the bottom of the program window.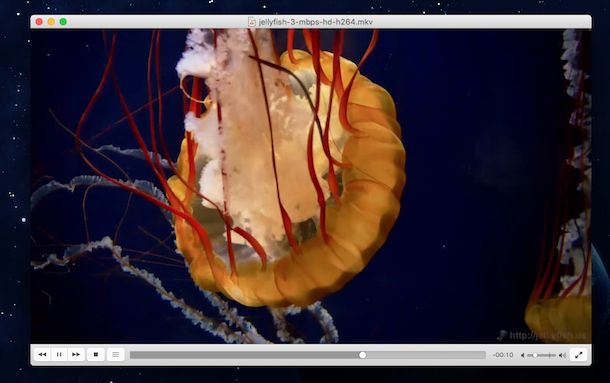 To set the program as the default media player, however, you have to click on any file in Mac format and press the key combination cmd+i on the keyboard. In the video properties window that opens, expand the field Open with:, select VLC from the drop-down menu that appears below and click on the button Edit everything to apply the changes. Now, whenever you double click on an MKV video it will automatically play with VLC.
Open MKV on Smartphones and Tablets
Are you interested in understanding how to open MKV from your Android smartphone or tablet or using your iPhone or iPad? Yes? Well, keep in mind that, as I already mentioned at the beginning of this guide, not only is this a possible operation but, moreover, it is also very simple. To succeed "in the business" it is enough to resort to the use of special apps that allow you to do this, some are free, others for a fee, but all very valid and able to satisfy the most varied needs. Below you will find indicating what in my opinion are the best applications on the square to open MKV from mobile.
VLC - Well, yes, VLC is also available for Android and for iPhone and iPad! Its mobile version is not yet as complete and functional as the desktop one, but in the free context it still has its say. The app supports network streaming, hardware decoding (only for a select number of devices) and is capable of playing all major video file formats. You can download VLC for Android by clicking here while you can get the iOS version by clicking here.
Infuse - Most likely the best media player currently available on iOS. Unlike the vast majority of video players available on the App Store, it supports audio in DTS and DTS-HD format. It also allows you to stream and download videos from your local network, download artwork and multimedia information from the Internet, and support hardware decoding (which results in low battery consumption). The app is free in its basic version, which however allows you to open very few types of video files, and among these there are no MKVs. So, to open MKV with Infuse you need to unlock the full version of the app which can be obtained through an in-app purchase of 9,99 euros. You can download Infuse for iOS by clicking here.
BS Player FREE - It is without a doubt one of the best free players for Android devices. BS Player FREE allows the playback of videos present in the local network, the hardware decoding and is able to "digest" almost any type of video. Its interface is a bit "dated" but this is a minor problem. You can download BS Player FREE for Android by clicking here.
OplayerHD Lite - This is another great player thanks to which you can open MKV on iPhone and iPad. The app is free and manages to play almost all videos in MKV format without problems but displays an advertising banner at the top of the display (to be removed, if necessary, through an in-app purchase of 4,99 euros). You can download OplayerHD Lite for iPhone by clicking here while you can download the app version for iPad by clicking here.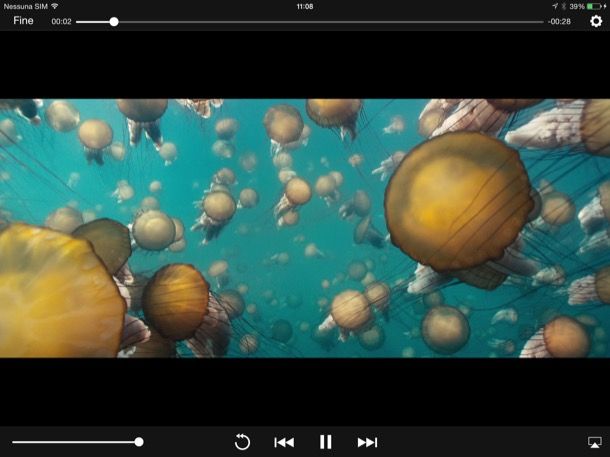 Alternative Solutions
Using the programs and applications that I have indicated to you in this guide you should have no problems in being able to open MKV on your computer and / or on your smartphone or tablet. However, if you encounter any difficulties or if you prefer an alternative, I would like to point out that you can convert MKV files to MP4, AVI or any other type of video you want using practical and special converters. If that interests you, you can check out my guide on how to convert MKV to find out more. Please, give it at least a look to clear your head.