By tidying up your room, did you find some old PS2 titles you'd like to play? Well, at this point you have two avenues at your disposal: you can go up to the attic, dust off your old PlayStation 2 and cross your fingers to make sure it still works correctly or - if you want some advice from a friend - you could install a PS2 emulator and play directly on the your PC.
Yes, you read that right! With a simple free emulator you can play PlayStation 2 games on your PC almost perfectly. Both game disks and ISO image files downloaded from the Internet can be used. No problem with gaming comfort either, as you can connect any USB controller to your computer and play with it.
In short: if you want to save yourself the trouble of going up to the attic and dusting off your old console, take five minutes of free time and discover how to emulate PS2 thanks to the information I'm about to give you, in my opinion it's worth it!
Necessary
Before getting to the heart of the guide and discovering, together, how to emulate PS2, I suggest you make sure you have everything you need to emulate games for PlayStation 2.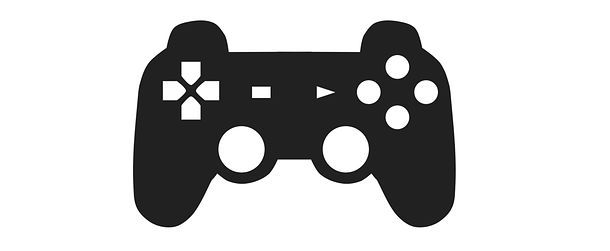 A fairly powerful computer - Recommended requirements for running PS2 games are as follows: 2GB of RAM; 2 GHz or faster Intel Core 3.2 Duo processor, 3 GHz or faster Intel i5 / i7 / i2.8, or 3.2 GHz or faster AMD Phenom II processor; graphics card with support for Pixel Shader model 2.0. The recommended operating system is a version of Windows equal to or later than Windows 7, but as we will see shortly it is possible to emulate PS2 games even on Mac.
PS2 games - to emulate PS2 titles on your computer you can use the original game discs or ISO images of the latter. ISO images can also be downloaded from the Internet (just search on Google), but only if you own the original game. Alternatively you can create an ISO image of the games you have in the original version and use the one with the emulator.
BIOS on PS2 - Another essential requirement for PS2 titles to work on your PC are PlayStation 2 BIOS files. PlayStation 2 BIOS files can only be legally downloaded from the Internet if you own a real PS2. To find these files, search for "PS2 BIOS package" on the BitTorrent network or on sites like LoveRoms.
One controller - no one forbids you to play PS2 games on your PC using the keyboard, but let's face it, you'd miss out on a lot of the fun! If you want to fully enjoy the PS2 experience on your computer, you need to buy a controller for your computer and use that. They are good for low-cost controllers that connect to the computer via USB cable.