You recently saw some online videos that really made you laugh. You would like to download them to your PC to be able to review them at any time, but you don't know how to do it. If all you want to know is how to download videos, then you can rest assured: I have the solution for you. In fact, there are very many applications ed extensions for the browser, as well as some online services that will allow you to download videos found on the web, in a really simple way.
How do you say? Are you looking forward to learning more but, not being a computer wizard, do you fear it could be a difficult task? But no, you don't have to worry! Just follow my directions in detail, you will see that downloading videos from the Internet will be a piece of cake, using the tools I will show you. In today's guide I'll tell you in detail about which are the best software, online tools and extensions to download videos from the Web; so you can download videos seen for example on Facebook or Youtube.
I bet that, after this premise, you are no longer in the skin and are impatient to know how to download that video you liked so much. Don't worry, now I will explain everything to you in detail. All you have to do is get comfortable and focus on reading this tutorial of mine. You will see that after reading it you will understand that download videos it will really be a breeze! Are you ready to get started? Yup? All right, then let's get started. As usual, I wish you a good read.
JDownloader 2 (Windows / MacOS)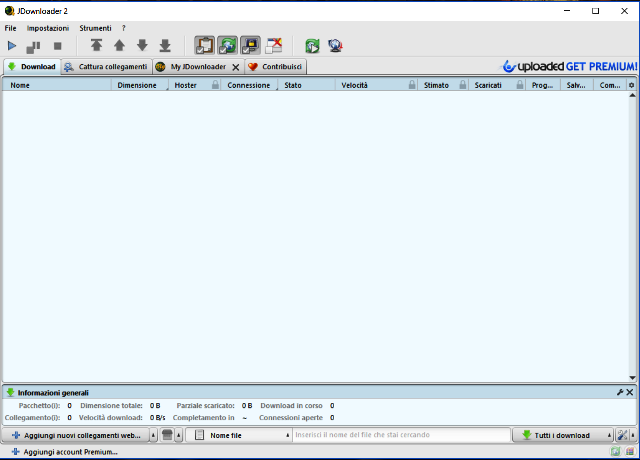 One of the most used software to download videos is the program JDownloader 2. It is a popular video downloader, a free, open source download manager available for both Windows and MacOS. The program is able to download videos from any web page and is specially designed for those who do not have a very fast internet connection, even allowing you to pause and resume the download at any time. In short, it is a really useful tool.
To download JDownloader 2 on your computer click here to connect to the official website of the software, then click on the icon corresponding to the operating system in use on your computer to download the correct program. The software will be downloaded as a package in .rar format, therefore to open it you will need the appropriate program to open the rar files and unpack the archive. In this regard, if you are not sure how to proceed you need more information because you do not know which program to use, follow all the details indicated in my guide entitled "how to open RAR files".
Once you have opened the archive, start the installation of JDownloader 2 by clicking on its file in .exe format, then press on Yes to start the installation. To install, click on the button Next, its Accept and then Decline if you are asked to also install the Dropbox add-on software (or more generally, any other promotional add-on software other than JDownloader 2.)
When the installation is finished, start JDownloader 2 by clicking on its icon. The procedure to follow to download videos is actually extremely simple: just connect to the web page that contains the video you want to download and copy the URL. Once this is done, you will immediately see a notification from JDownloader which should warn you that the link has been "captured". At this point you just have to go to the card Capture Links of the JDownloader program and click on the button Play located at the top left: the software will start downloading the video from the web address you indicated. If you would like to know more about the operation and the tools offered by the program, I invite you to take a look at my guide to JDownloader and, in case you want to use Jdownloader on Mac, to my tutorial on how to use JDownloader for Mac. In the guides that I have indicated you will find more details about this famous software to download videos.
Clip Grab (Windows/Mac/Linux)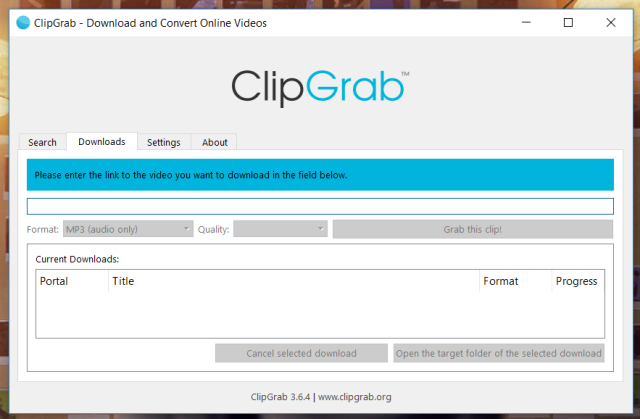 One of the best software to download videos from the main and famous video sharing portals is called Clipgrab. It is a free program available for Windows PC, Mac and Linux that you can download completely free. Its main functionality will allow you to get a copy of any video available on the major video sharing web portals, through immediate and fast procedures, also being able to choose the quality.
In short, you should really try ClipGrab: download it from the link I indicated, refer to the official website. To download ClipGrab on your PC, connect immediately to its official website and click on the button Download. Once the download is complete, start the program installation package by clicking Run and then Yes e forward. Continue the installation by accepting the conditions of use of the software, placing the check mark next to the item I accept the terms of the license agreement, and go ahead with the setup by clicking forward twice in a row.
If prompted, uncheck the option to install additional promotional software (trust me, you don't need it) and complete the program installation process by clicking in sequence on forward, Install and then on end.
At this point you can start downloading a video using ClipGrab. To do this, go to the tab Downloads in the main program window and paste the URL of the movie you want to download in the appropriate text field. Also, if you wish, use the drop-down menus Format e Quality to choose the file format (ex. MP4, WMV) and the resolution of the video you want to download (eg. HD).
When you have selected all the settings, you will need to press the button Grab this Clip and then indicate the folder on the computer in which to save the video. Finally, press Submit to start downloading the video. Alternatively, among the additional features of Clip Grab, there is the possibility of extracting only the audio track of a video: to do this, you only have to select the file format MP3 or OGG from the menu Format.
noTube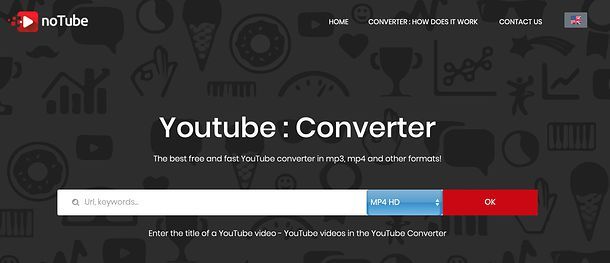 Do you want to download videos but have absolutely no desire to install software on your PC? Of course, I understand you perfectly. So my advice is to use one of the many online tools that will allow you to download videos from the Internet. Therefore, in this specific case, I want to recommend the use of SaveClipBro, a very complete tool thanks to which it is possible to download videos from the Web as well as convert them.
Why don't you try to take a look at it? Click here to connect to the main web page of the service. To download a video, just paste the URL of the video you want to download in the bar located in the center, and then choose the output format (eg. MP4 HD) from the appropriate drop-down menu and press the buttons OK e Download, to start the download.
SaveFrom.net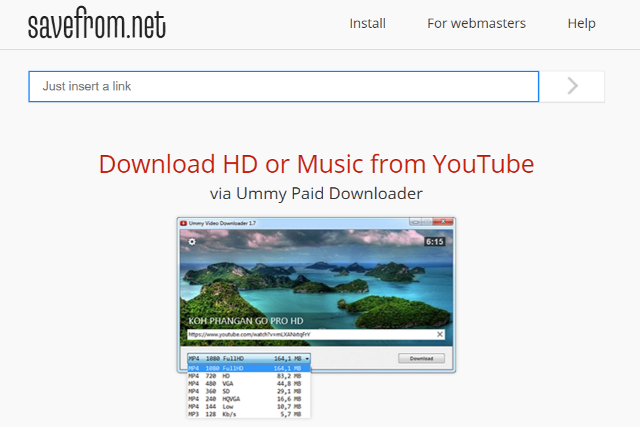 There are many Internet sites that allow you to download videos from the Web: one of those that I recommend you use is called SaveFrom.net. Its strength and main feature is undoubtedly given by the simple and minimal user interface, designed to download a video on the fly, without distractions.
To start using it, click here in order to immediately connect to its official web page, then in the bar located in the center of the screen, you only have to paste the address of the movie to download and then click on the button download video in browser, located at the bottom of the new screen that will open. This tool is also available as a browser extension and you can install it by clicking on the button install, or directly by clicking on this link and then pressing the button Download.
Other Tools to Download Videos:

As anticipated, there are so many tools that allow you to download videos from the Web and there is no better software or online tool ever. The choice of which application to use depends on your needs. I would therefore like to help you and point you to a summary list of other popular tools that will allow you to download videos.
Video Download Helper (Online) it is an extension for Firefox and Chrome browsers that allows you to download videos from any Internet site, not only from the main video sharing portals such as Youtube. Video Download Helper is in fact a very smart tool that can automatically detect the videos included in any web page, thus allowing you to download them.
Get Them All (Chrome) oppure DownThemAll (Firefox): these are two popular browser extensions whose operation is practically identical to that of Video Download Helper. You will then be able to download any video on the web once the tool detects it.
Veezie.st (Android): it is an application for Android that allows you to play and download videos from the Web. I choose to recommend it as it is an app that is constantly updated that supports many video hosting services.
FbDownloader.net (Online): if you want to download videos from Facebook, FbDown.net is the right tool for you. This online tool allows you to download a video from the popular social network even in HD quality.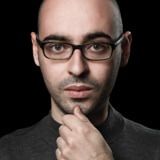 Author
Salvatore Aranzulla
Salvatore Aranzulla is the most widely read blogger and IT popularizer in Italy. Known for discovering vulnerabilities on Google and Microsoft sites. He collaborates with computer magazines and edited the technological column of the newspaper Il Messaggero. He is the founder of Aranzulla.it, one of the thirty most visited sites in Italy, in which he easily answers thousands of computer-related doubts. He has published for Mondadori and Mondadori Informatica.