You found a very interesting video on NowVideo, you tried to download it to your PC by clicking on the download button on the site but - sad surprise - instead of the video a screen appeared in which you were asked to subscribe to payment.
Moreover, this subscription can only be paid with Bitcoins and you don't know where to get them. Don't worry, there is a solution to that too! Using some free software and some add-ons for Chrome and Firefox you can download videos from NowVideo without subscribing (or subscribing) to the site. The quality is lower than the movies that can be downloaded for a fee but… always better than nothing, right?
To be precise, you will get files in FLV (Flash) or MP4 format that you can view on your PC using one of the many free players available on the Net or, if you prefer, you can convert them to other formats and enjoy them on TV, tablets and other devices. But now let's go in order and see how to download from NowVideo in details.
Preliminary Operation
Before getting into the tutorial, I highly recommend that you access your PC's network settings and set up some DNS alternative to the default ones of your Internet provider. In this way, if one of the NowVideo addresses is obscured in Italy, you will still be able to access the site and download the videos on it.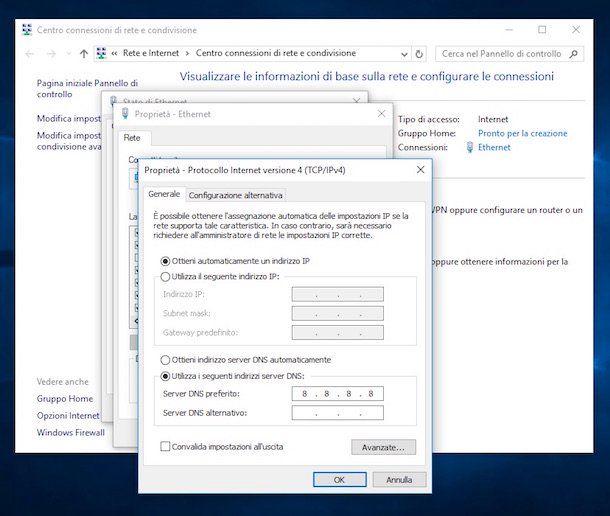 To find out how to change the DNS of your connection on Windows, macOS or directly on the router, read my tutorial dedicated to the topic. I assure you that it really is a breeze! As for the DNS servers to choose, I recommend you Google DNS (you can find their coordinates in the tutorial I just pointed out to you).
Video DownloadHelper
One of the fastest methods for download videos from NowVideo is to install Video DownloadHelper: a free extension for Chrome and Firefox that allows you to "capture" the videos on any web page and download them to your computer.
To install Video DownloadHelper in Google Chrome, connect to the Chrome Web Store and click on the button first Add and then Add extension.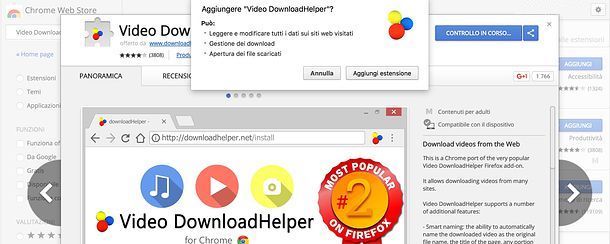 If you use Firefox instead, connect to the Mozilla Addons site and click on the button first Aggiungi to Firefox and then Install.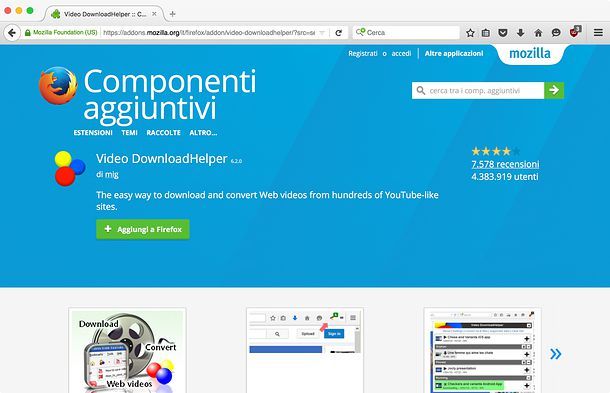 Once Video DownloadHelper is installed, connected to NowVideo, start playing the video you want to download and wait for numbers to appear next to the Video DownloadHelper icon (top right).
Then click on the Video DownloadHelper icon, select the file with extension MP4 o FLV from the menu that opens to start downloading it in a folder of your choice.

JDownloader
Another way to download from NowVideo is to use the JDownloader download manager compatible with Windows, macOS and Linux. If you have never heard of it, JDownloader is a free software that allows you to download files from many hosting services and video sharing platforms. It is extremely simple to use and even supports premium accounts (although we don't care about that at the moment).
To download JDownloader on your computer, connect to the program's website using Chrome or another browser compatible with the MEGA service (on which the JDownloader installation file is hosted) and first click on the flag of Windows, then on the rumors Windows, Download 32/64Bit Webinstaller (Rar-Archive RECOMMENDED) e Click to start the Download and finally on the button Download with your browser.
If you are using a Mac, click on the logo of Apple, then on the voice Download Installer Mac OS X Version 10.7 or higher and finally on the button Download with your browser. Downloading the application shouldn't take long.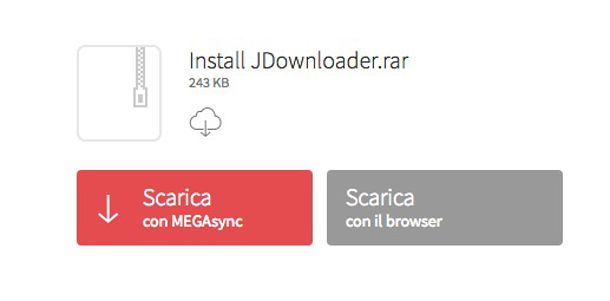 Once the download is complete, open the RAR package that contains JDownloader (if you don't know how to open RAR files, see my guide dedicated to the topic), extract the contents to a folder of your choice and launch the file Install JDownloader.exe.
In the window that opens, wait a few seconds for all the components necessary for the installation of JDownloader to be downloaded from the Internet and first click on the button Next and then Accept e Skip all. This way you will complete the setup without installing unnecessary promotional add-ons.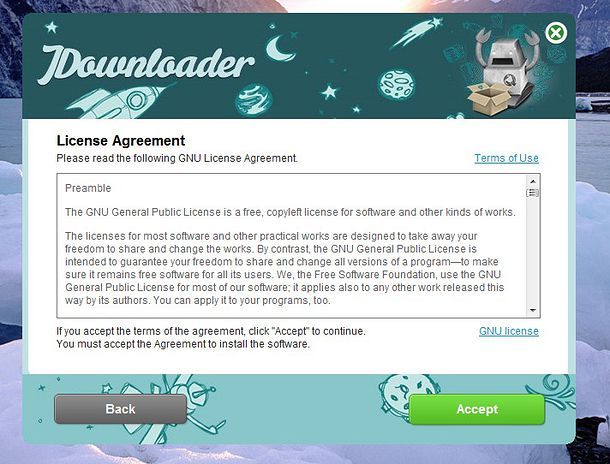 If you are using a Mac, to install JDownloader you have to open the dmg package which contains the program, you have to run the executable JDownloader Installer contained in the latter and you must first click on apri and then OK, Next for four consecutive times, Skip e Finish. Some files will be downloaded from the Internet during setup, so make sure you have an active connection.
At this point, regardless of the operating system you use, you just have to take action! So start JDownloder, copy the NowVideo address for the movie you want to download on your PC (the one you see in the browser's address bar) and the program should automatically "capture" it. If the operation was successful, you will see a box of notifies in the upper right corner of the screen.
Then go to the tab Capture Links of JDownloader, click on the button play located at the top left and the video will automatically download to your computer. In some cases, the download does not start instantly but you have to wait for a countdown that can last up to 10 minutes.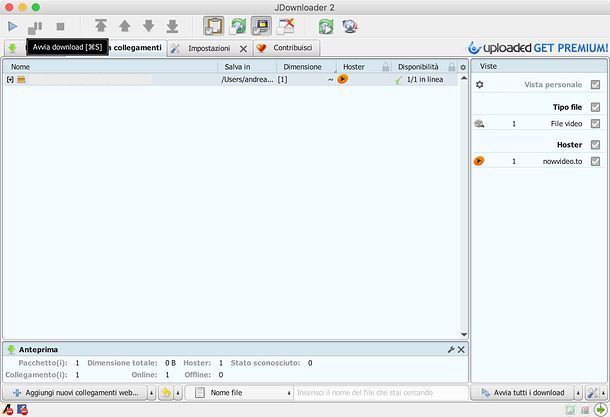 If in the "Capture Links" tab of JDownloader there are more elements and you want to download only some of them, right click on those you want to download and select the item Start download give the menu check if you press.
How to Watch NowVideo Videos
As already mentioned in the initial part of the tutorial, download from NowVideo it means finding yourself with movies in MP4 or FLV format. The former are reproducible on virtually any device and any player, the latter are much less "comfortable" to play.
On a computer, however, there are no problems. You can install the free media player VLC and follow the directions in my guide dedicated to it to see any movie downloaded from NowVideo.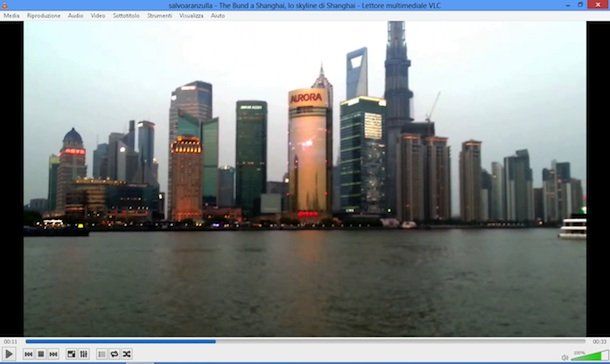 If you want to watch FLV videos on Smart TV, game console or portable device instead, you need to convert them to MP4 o REVIEWS. In this regard, I suggest you try one of the applications suggested in my tutorial on how to convert video files.
Caution: illegally downloading films and other content protected by copyright is a crime. It is absolutely not my intention to encourage piracy, therefore I do not take any responsibility for the use that you will make of the indications in this guide.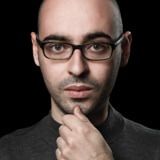 Author
Salvatore Aranzulla
Salvatore Aranzulla is the most widely read blogger and IT popularizer in Italy. Known for discovering vulnerabilities on Google and Microsoft sites. He collaborates with computer magazines and edited the technological column of the newspaper Il Messaggero. He is the founder of Aranzulla.it, one of the thirty most visited sites in Italy, in which he easily answers thousands of computer-related doubts. He has published for Mondadori and Mondadori Informatica.