You have purchased a external hard disk and you don't know how to connect it to the PC? You have replaced your old hard drives with new ones, now you would like to convert them to external drives, in order to connect them to your computer via USB cable, but you don't know how to do it? If these are just some of the questions you are asking yourself, don't worry: if you want, I have all the solutions you are looking for.
In fact, in this guide of mine, I will illustrate you how to connect external hard drive to PC in a few simple steps. First of all, I will explain how to connect a hard disk to PCs with Windows and macOS operating systems, also providing you with information on how to solve the most common problems that may be encountered during this operation. After that I will explain how to convert an internal hard drive to an external one and I will give you some tips on how to connect an external storage device to laptops that are not equipped with the classic USB ports (USB-A). Finally, I'll give you some tips on how to connect an external hard drive to two or more PCs at the same time.
How do you say? Is it just what you were looking for? Very well! So let's not waste any more precious time and let's get to work immediately: all you have to do is sit comfortably and dedicate a few minutes of your free time to me, in order to carefully read the tips I have prepared for you in this guide of mine. I just have to wish you a good read!
How to Connect External Hard Drive to PC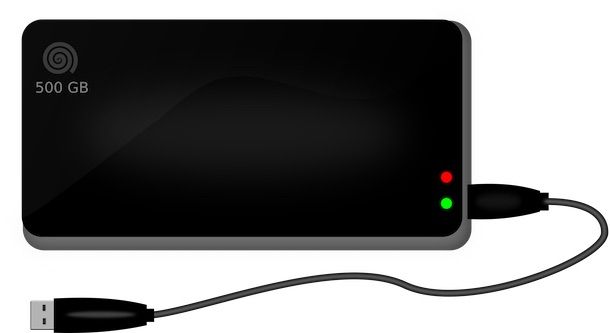 Let's start with the standard procedure for connect an external hard drive to the PC. You can connect an external hard drive to your computer very conveniently, using the USB cable that was provided "standard" or with any other cable of the same type. Most modern external hard drives (or SSDs) come with a cable USB 3.0 or higher which guarantees a high data transmission speed, if the PC is also equipped with a USB 3.0 port or higher.
For older external hard drives, the type of cable used is not superior toUSB 2.0, with a connector USB mini B to be connected directly to the peripheral. In some models, there is even a double USB cable, to provide sufficient power to the external hard drive.
In the event that the supplied USB cable no longer works, because it may be damaged, you can replace it, choosing one of those below.