After reading my headphones buying guide, you bought a new pair of headphones to connect to your PC. You're fine with it, but you've encountered a problem: when you try to initiate a Skype call or join an online gaming session, your interlocutors say they don't hear what you say. In short, it seems that the microphone is not working.
Before you despair and think about returning the product, try to check the settings of your PC (or your portable devices, if the problem occurs on smartphones and tablets) and try to follow the instructions I am about to give you to the letter. In today's guide, in fact, I'll tell you how to activate the headset microphone when this does not seem to work, simply by acting on the settings of the computer, smartphone and tablet.
I assure you that this is an extremely simple procedure and that, in most cases, it proves to be decisive for problems concerning the lack of audio output from the microphone. So, are you ready to go to work and try to remedy the situation? If your answer is yes, do not wait any longer and immediately put the tips below into practice. There is nothing left for me to do but wish you happy reading and wish you a big good luck for everything!
Activate the Headset Microphone on PC
Let's start this guide by seeing how to set up headphones and how to use their built-in microphone on your computer. Whether you have a Windows PC or a Mac, fear not: follow the instructions I am about to give you and you will be able to achieve the desired result.
Preliminary Operation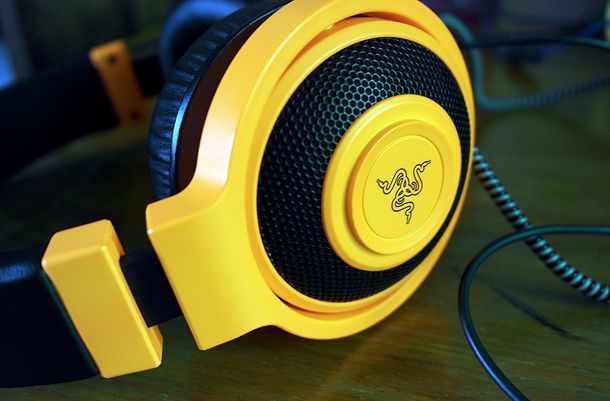 Before getting to the heart of the tutorial and discovering, together, how to activate the headset microphone, let me give you some preliminary advice on how to properly set up your headphones for your computer to recognize them.
Connection cables - headphones equipped with an external microphone (for example those with a headband microphone, which are used very often for gaming or for VoIP applications) must be connected to the computer using a splitter. This means they must have two output cables, one for audio (so for sound output) and one for microphone (so for sound input). Depending on the case, the splitter can act in the final part of the connection, thus returning a jack to be inserted into the PC headphone input and a jack to be inserted into the PC microphone input, or in the initial part, joining into one jack (to be inserted into the headphone input) the two cables coming out of the headphones. If you don't have a splitter yet, you can get it for less than 10 euros on Amazon.