You have recently purchased a new computer and you feel immense joy in having your brand new little piece of technology in your hands. Finally you can use it to do anything you want: play, work, surf the Internet and much more.
You are already looking forward to this moment but it just occurred to you that, from the moment you changed your PC, all the programs you were using remained on the old one. I understand you; When you buy a computer, the joy of having a new PC in your hands often comes up against the hassle of having to download all the programs again, as well as copy all the files from the previous computer. So I can imagine that you may not like it so much; actually you should really think about seeing the bright side of it. In fact, think that buying a new computer is actually an opportunity to be exploited in a productive way: in this way you can replace all obsolete software you used before with better alternatives. free, possibly.
If you have purchased a new computer with Windows 10 operating system you will see that you will be happy to find out how technology has evolved: there are now many free PC programs that will allow you to take full advantage of your computer. How do you say? Does the question seem interesting to you and would you like to know more? So my advice is to take a few minutes of free time. In this guide I will list you which are the best PC programs that you can download completely free. Are you ready? Fine, then let's get started!
Free PC Programs - Productivity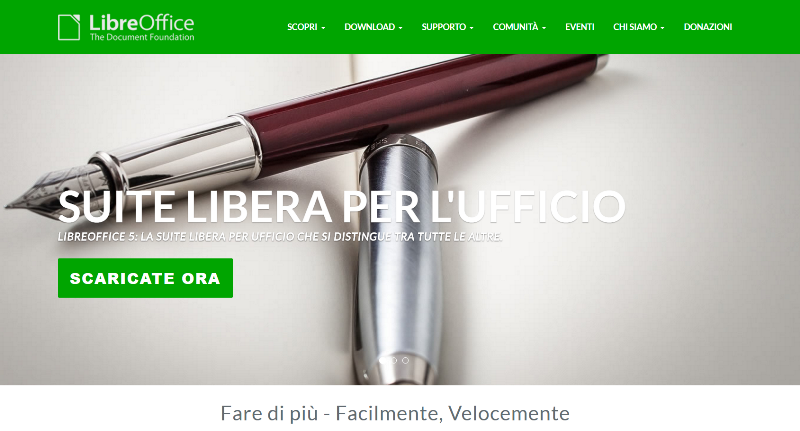 Following the saying according to which duty comes first and then pleasure, I would say to begin this review of free PC programs starting with the best productivity software; that is, those that will help you to carry out office work but also to manage files contained in compressed archives.
With this in mind, therefore, one of the free productivity programs that I recommend is LibreOffice. If you need PC software that allows you to draft documents, develop spreadsheets and make presentations, LibreOffice is one of the best solutions you can rely on. LibreOffice is indeed a program free for PC noteworthy as a valid free and open source alternative to Microsoft Office, a well-known Microsoft productivity software package. LibreOffice offers tools similar to Microsoft Office, is completely in Italian and is perfectly compatible with the latter's files. Equally noteworthy software is OpenOffice, productivity software free which offers the same functions as LibreOffice.
LibreOffice and OpenOffice are also characterized by their full support for PDF files. Both software allow you to create PDFs or edit existing PDFs. In this regard, if you are interested in a software for reading PDF files, I would like to point out the possibility to download the free Sumatra PDF software: it is an extremely light program for which there is also a portable version that does not require installation.
As for PDF files, LibreOffice allows you to create new ones and modify existing ones (read my guide on how to write to a PDF file to learn more). Alternatively, again to read PDF files, you can also contact Adobe Acrobat Reader, a well-known software for reading PDFs that you can download completely free of charge.
Moving on to the management of compressed archives (zip, rar, 7z, etc.) my advice is to rely on 7-Zip, a very light program completely in Italian that allows you to create ZIP and 7Z archives as well as allowing you to open all main formats of compressed archives, from classic zip files to rar files passing through files divided into several parts.
Free PC Programs - Security and Maintenance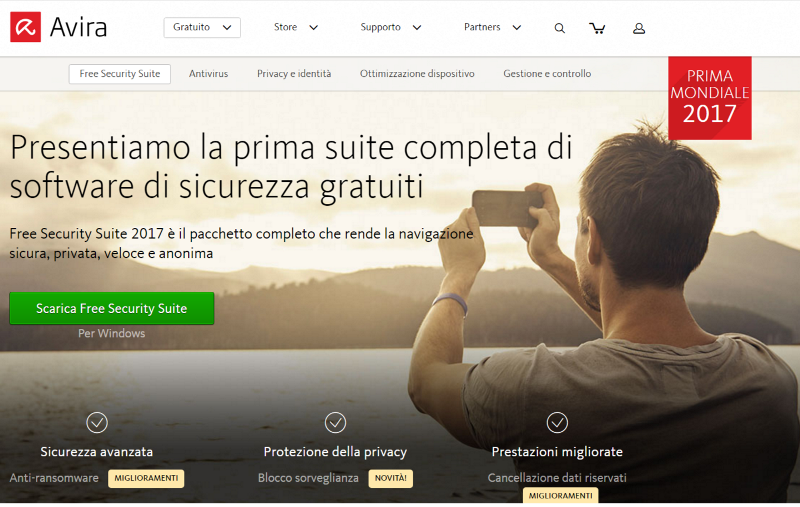 Before we delve into the vast world of the Internet and move on to the more playful side of the activities that can be done using computers, let's take a look at the best free PC programs you will need to keep Windows safe from viruses. I also want to point out some programs that I consider useful for cleaning your computer: you can thus avoid that the operating system slows down following use. So I want to talk to you about free PC security and maintenance software.
To properly defend your computer from viruses, spyware and malware, you absolutely need to download a antivirus software. Protecting your computer is not something to be underestimated: viruses could compromise the correct functioning of Windows. In any case, there is no need to worry: if you are reading this guide, you still have time to fix it. In fact, in the following lines I will go to show you the best free antivirus software.
To protect your computer, you can turn to free software such as Avira, Avast, AVG and Malwarebytes Anti-Malware Free. All four are excellent free antiviruses. Alternatively, if you have a computer with Windows 10 operating system, you can also use Windows Defender: in this case it is the popular free antivirus software produced by Microsoft; you find it already pre-installed on your PC.
To carry out the maintenance of the computer instead I suggest you to rely completely on the CCleaner software which contains in a single interface completely in Italian) everything you need to delete unnecessary files from the hard disk, clean up the system registry and speed up the PC startup by managing the programs set for automatic startup. I told you about these and other software in my guide on how to clean your PC: read it if you have some time, it might come in handy.
Free PC Programs - Browsing the Web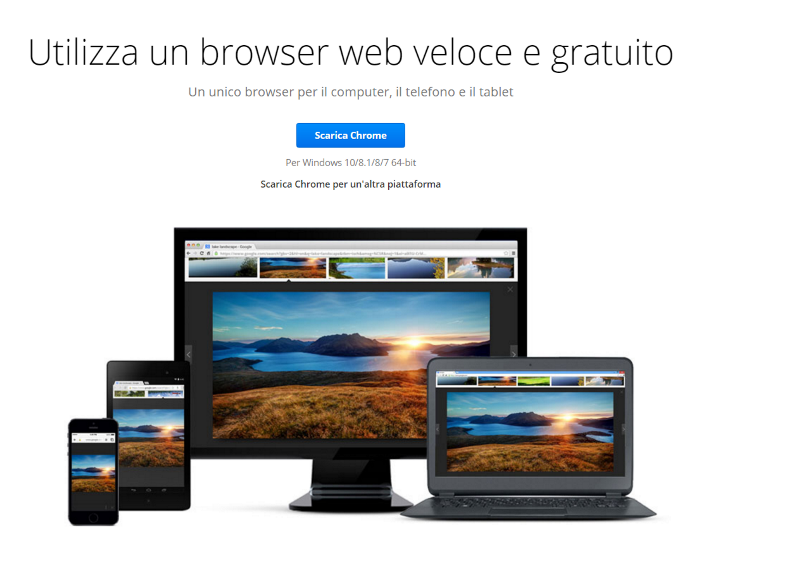 Now that you have downloaded the main useful programs for PC, you can dedicate yourself to installing programs dedicated to your free time. In fact, I want to talk to you about which ones are the best PC software for free that will allow you to browse the Internet.
For web browsing, one of the best browsers is undoubtedly Google Chrome. The reason is obvious: it is the official Google browser and as a strength there is certainly the speed in loading web pages. The Google browser also stands out for its excellent support for Web standards, as well as for possibility to install a very wide range of extensions and applications that extend its functionality to infinity. Alternatively, I also suggest the use of Firefox as it is an additional valid browser for web browsing.
Free PC Programs - Email and Messaging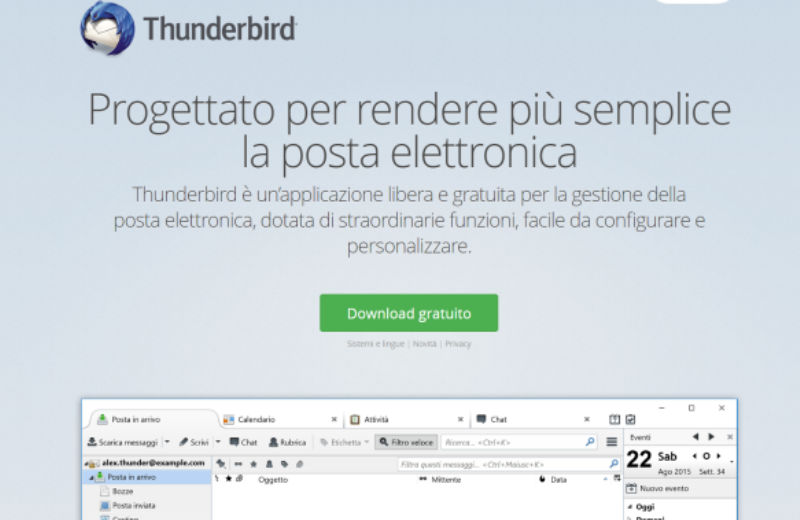 For email management, Thunderbird is probably the best free program you can use, even if its development isn't as active as it used to be due to Webmail services (Gmail and Microsoft Outlook are the best) that are pushing more and more people to manage emails directly via browser.
On the instant messaging front, the old Windows Live Messenger has now been replaced by Skype, both as a messaging software and as a VoIP program that allows you to make Skype to Skype calls and video calls worldwide for free. With the advent of instant messaging applications, I would also like to point out the possibility of downloading the application for Windows 10 of WhatsApp, Telegram and Facebook Messenger.
Free PC Programs - Videos, Music and Photos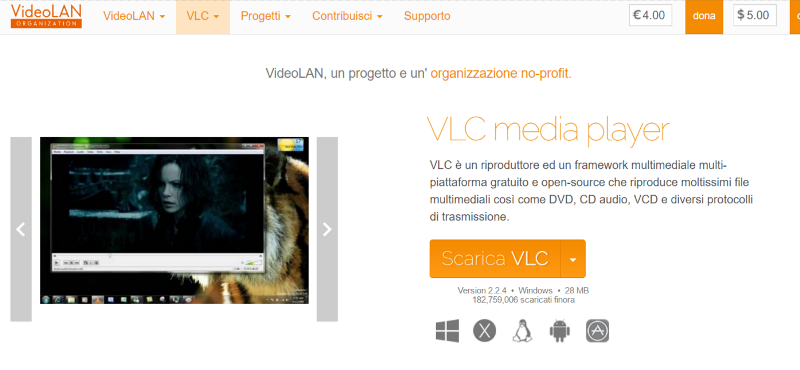 To top it off, here's a quick rundown of free programs you can use to watch videos, browse photos, and listen to music on your PC. Starting with video playback software, the choice certainly falls on the open source VLC software. It is a great free software for watching videos on your PC that supports a lot of codecs.
As for music reproduction, it all depends on your habits. If you own an iPhone I suggest you download Apple's multimedia software, iTunes, while if you don't have a device from the Cupertino company, you can rely on the good old Windows Media Player that you find already pre-installed on your PC.
Finally, among the numerous software that I recommend you use for the management, retouching and basic editing of images, the one that best combines power, compatibility and ease of use is undoubtedly FastStone Image Viewer. It is a software that allows you to open all major graphic file formats quickly, organize photos and retouch them, making some basic changes.
Other Popular PC Programs:
Dropbox: one of the most popular cloud storage services in the world, i.e. an online hard drive that allows you to keep files and folders on a web space and automatically synchronize them on multiple computers / devices. It is available for all major operating systems for computers (Windows, Mac OS X, Linux), smartphones and tablets (iOS, Android, etc.) and is free in its basic version which offers 2GB of online space. Find more information about it in my guide on how to use Dropbox.
GIMP: the best alternative free to Photoshop. It is a software that allows you to edit digital photos with tons of tools and filters. GIMP is completely in Italian and is extremely easy to use. If you want to know more, read my guide on how to use GIMP, while if you are looking for other similar programs, consult the blog page dedicated to photo editing programs.
Audacity: without a doubt it is the best free program dedicated to music editing. Using it you can create and edit music tracks on your PC with absolute ease. For a more detailed description and to learn about similar applications, consult my dedicated guide to audio editing programs.