You are a happy owner of Nintendo Switch or are you about to buy this peculiar console but you don't know yet which are the most deserving games among those of its vast catalog? Are you looking for information to understand which are the best games for Nintendo Switch, that is, those so-called "pearls" capable of leaving you completely satisfied with your purchase? Don't worry, if you want I can help you find the most suitable titles for you.
Of course, this task is by no means simple. In addition to the now immense catalog of Switch games, the question relating to your personal tastes, which I cannot know, remains relevant. In any case, it is still possible to draw up a list of "must have" titles with the help of a comparison of the opinions of specialized critics and with the prevailing opinions of the majority of players who have already tried video games for Nintendo's hybrid console (including undersigned). I therefore wanted to create this guide following the aforementioned approach and with the ultimate aim of giving you a clearer and more organized idea of ​​the best buying advice for a new user, like you.
With this intent firmly in mind, here is a guide on best games for Switch, divided by genres and game modes, also including a chapter on those free titles available on the Nintendo store and commonly considered among the most valid. In short, there is something for everyone! To find the best titles for you, all you have to do is get comfortable for a few minutes and relax with this reading. I wish you good discoveries and, above all, have fun!
How to Buy Switch Games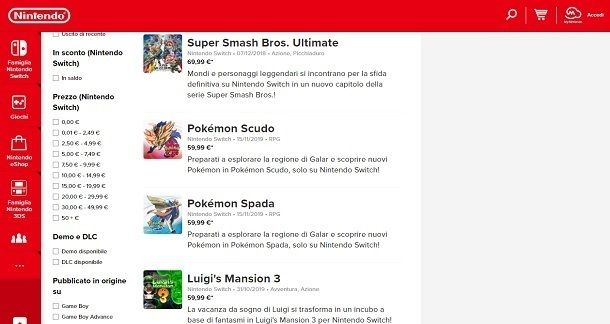 It is really worth starting this guide on best games for Switch providing you with a nifty summary of how to buy them. Nintendo Switch is, in fact, a modern console, capable of supporting both the physical format of the games and the digital one.
In practical terms, this means having the possibility to buy games in memory cartridge format in physical stores or online, or in digital format through an online service, specially prepared and from which you can buy and download thousands of titles (including Nintendo classics of the past).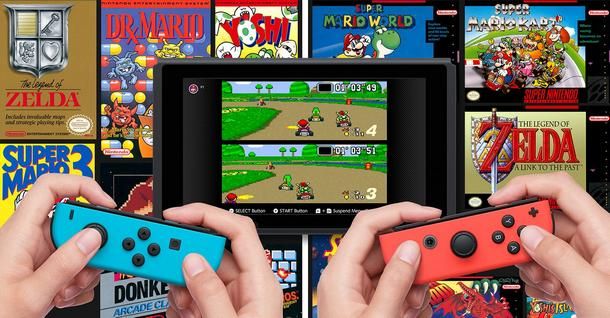 The service I'm referring to is called Nintendo eShop and it's the only official Nintendo digital content store dedicated to all of its consoles (including Switch, of course). I would like to add that the online catalog also includes totally free games. Basically, when it comes to games, you are spoiled for choice.
Although I will tell you in detail about the best games (even the free ones), I invite you, if you have not already done so, to sign up for Nintendo online services by consulting my guide on how to create an account on Nintendo Switch.
Best Switch Games Ever
At the time of writing this guide on best Switch games ever, Nintendo's hybrid console has been available on the market for more than two years. In this time frame, also thanks to the enormous sales success achieved by the latter, the stock of available titles has become enormous. Also considering indie games and classics of the past, Switch has a catalog of over 4.000 games!
Well, in this guide I decided to make a selection of the best titles, based on how much success with audiences and critics they have had and, obviously, also on my personal experience. Are you ready to find out what games it is? I really think you are not in the skin! All you have to do is remain comfortable and continue reading: good consultation!
Platform and Adventure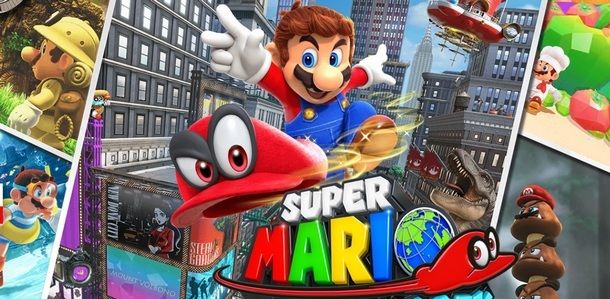 I start this list with the genre of games that most distinguishes Nintendo consoles, associated with big names in the gaming world, such as Mario and Donkey Kong. I'm obviously talking about the platform. Quite simply, this genre refers to all video games whose main game mechanics (gameplay) are based on overcoming obstacles by jumping and exploring a virtual world (at the time of 2D it was said to jump "from one platform to another ").
The undisputed king of this genre is the beloved plumber Mario. His most recent and complete adventure on the Nintendo Switch is Super Mario Odyssey, a game characterized by a setting inspired by the real world but at the same time imaginative, varied and in turn composed of other worlds full of secrets to explore and a perfect 3D platformer gameplay.