Your dream has always been to be a music producer and, even if the goal is difficult to achieve, you would like to try your hand at this passion in your free time. Great, however if you are here it is because you are unsure how to proceed. Let me guess: you have noticed that in this age of digital sound it is important to use the right programs and plugins. In particular, you've heard a lot about VST, but you don't quite understand what they are and which ones to use. That's the way it is, right? Then let me help you out.
First, let me tell you that VST stands for Virtual Studio Technology and is a term used to define plugins for major music software. In today's tutorial, therefore, I will explain in detail what the best free VSTs also taking into consideration Audacity, a completely free software, thanks to which you can start your adventure without even having to spend a cent. There will also be a way to see what are the main types of plugins that are used by artists and much more, so that you can have a complete picture of the topic.
What do you say? Are you ready to enter the world of music creation through VSTs? In my opinion, yes, since you've made it this far and you seem particularly motivated to reach your goal. Come on then, all you have to do is take some time for yourself, get comfortable and follow the quick instructions below. I can assure you that the guide is not that long to complete and that there are several interesting solutions. That said, there is nothing left for me to do but wish you good reading and good luck for your musical career!
Preliminary Information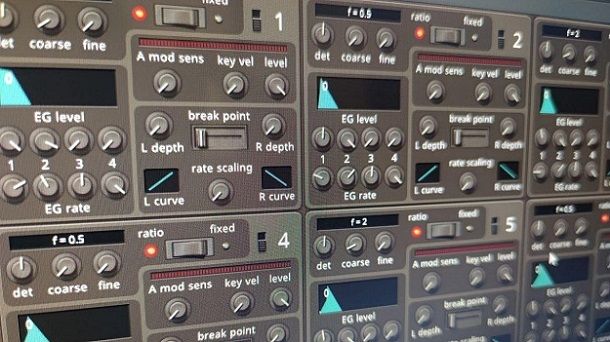 Before explaining in detail what the best free VSTs, I think you might be interested in learning more about this possibility and the main programs involved.
As mentioned in the opening of the post, the term VST (acronym for Virtual Studio Technology) is the standard behind the majors music plugins. Put simply, it is the format plugins. However, over the years, it has become common to use the term VST to mean i Plugin themselves. This means, therefore, that we are talking about plugins for create music.
In any case, VST plugins can be particularly different from each other: just to give you some examples, there are synthesizers (synth), samplers (sampler), effects ed MIDI effects. How do they differ? Well, to put it simply, synthesizers and samplers are used to generate the sounds of the instruments, while the plugins related to the effects allow you to "process" the audio.
Among the main programs that make use of VST plugins are FL Studio e Audacity. The former is also widely used to make beats (backing tracks), while the latter is seen by many as the best free software for making music and audio editing.
In today's tutorial, I will look at i leading free VST plugins available on the square, analyzing them one by one and explaining how to install them and what they are for. This way, you will have an overview of the possibilities offered by the VST standard. Enjoy the reading!
Best Free VST FL Studio
FL Studio it is one of the most used programs by artists on the current scene, as it is a particularly advanced software capable of giving life to professional results. Below you find the main VSTs for the latter that you should check out.
Helix (Windows / MacOS)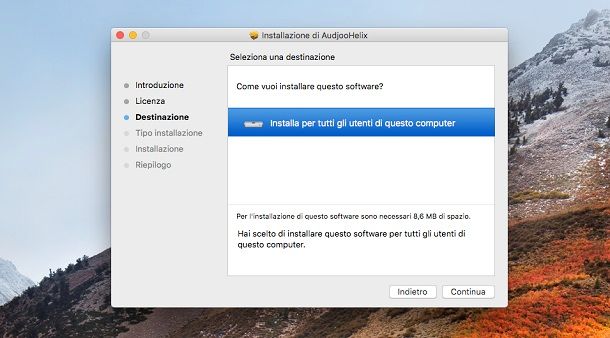 Helix is definitely one of the coolest VST plugins for FL Studio. It's a synthesizer (synth) and artists use it to get, for example, solid bass e lead growing.
To download Helix, simply connect to the official Audjoo website and press the button first Downloads and in no time his quello Download for Windows or Download for Mac. Once the file got started, if you are using Windows, click the buttons in succession I Agree, install e Close. Perfect, the installation is now complete. In case of problems, you may be prompted to start the setup file by pressing on it with the right key mouse button and selecting Run as administrator.
If you are using MacOS, open the file obtained and press successively on the buttons Continue, Continue, Accept, Continue, Install e Close. Finally, enter the administration password of the Mac and confirm, to complete the setup.
If you are wondering how enable a VST plugin su FL Studio, don't worry: I'll explain it to you right away. To proceed, once the program has started, press on the tab OPTIONS present in high to sinistra and fai clic su Manage Plugins. Then, press the button Find plugins which is at the top left and wait for FL Studio to execute the scan for installed plugins.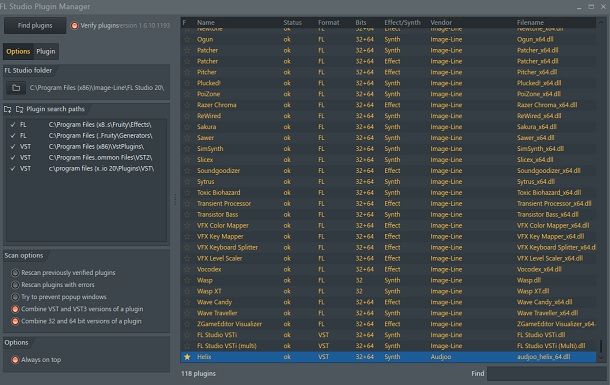 At this point, you just have to scroll through the list, find Helix (or the plugin you have chosen to configure) and click onstar icon present next to his name. Perfect, now you can close the window and start using the plugin.
To access a newly activated VST plugin, just click on the item Plugin database on the left, click Installed, choose if it is a Effects or of an generator (eg. Helix is ​​a synth, so it generates audio) and open the "folder" VST. At this point, you just have to drag the plugin to the right you want to open and that's it.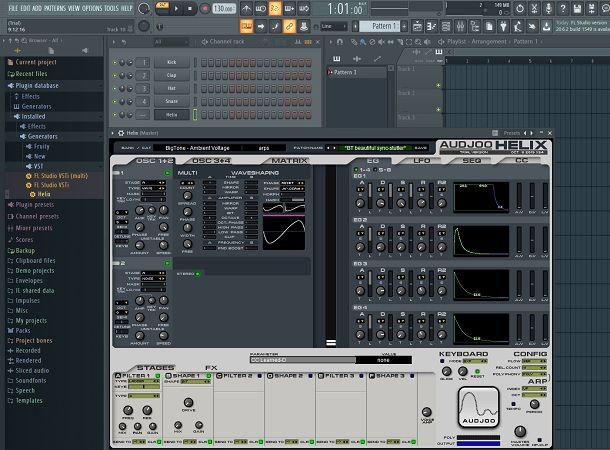 Perfect, now you can start using Helix, taking advantage of all the possibilities offered by the plugin. Don't worry about it being written in it Trial (test): in reality the limitations are not many and get interesting results even with the free version.
The latter allows you to use all the features 100%, but in some cases it may generate noises or go off hue. However, I can assure you that you can actually use this plugin just fine, just be careful when this happens. If you want instead remove these "limitations", the license is sold at the cost of dollars 145 (sometimes it is also discounted for 75 dollars).
Dexed (Windows/macOS)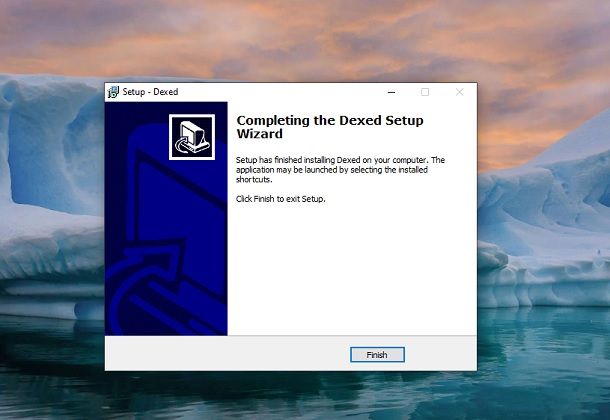 Modeled on the historical Yamaha DX7 (first keyboard to rely almost entirely on FM Synthesis), Dexed It is among the synthesizers Most popular VSTs in general, even among "old school" artists. His is very interesting 6-element arrangement, which allows you to have everything quickly just a click away.
To install this plugin, you need to connect to the official Dexed website and click onicon della cartella present at the top left, choosing between the version for PC Windows and that for Poppy. After that, if you are using Windows, extract thezip archive obtained and launch theexecutable present inside. Once setup has started, check the box I accept the agreement and press successively on Next (six times), install e Finish. Perfect, you have now successfully installed the plugin.
If you are using MacOSInstead, just click the buttons in succession Continue, Continue, Agree, Continue, Install e Close. Then enter the administration password of the Mac and confirm, to complete the setup.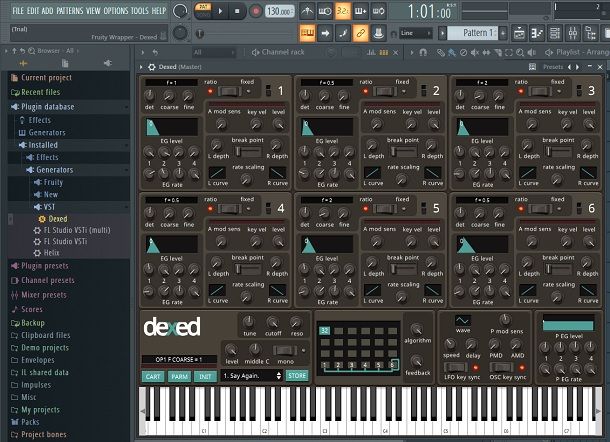 If you don't know how to enable the plugin, I invite you to follow the instructions I explained in the chapter on Helix. Great, now you can use the great frequency modulation synth without any kind of cost.
Kjaerhus Audio Classic Series (Windows)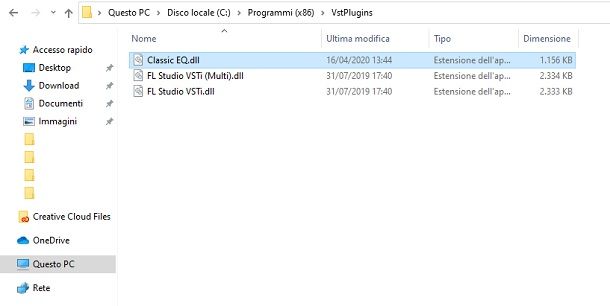 If, on the other hand, you intend to enter the world of effects, you should take a look at Kjaerhus Audio Classic Series. It is a set that includes countless possibilities: there are EQ, compressors, Delay, Chorus and much more.
In short, by downloading all the plugins, you have a complete and free package which can be very useful for you to get started. They are a bit "old school" as they haven't been "updated" in a while, but they are still considered to be among the best. These plugins are only available for Windows.
To download these plugins, just connect to the VSTMuseum website, press, one at a time, on link on the right and click the red link Download. Since these plugins are a bit "dated", we must proceed to move / copy the .dll file obtained (which must be extracted from a .zip) inside the plugin directory by FL Studio.
To understand which is the correct path, just open the program, click on OPTIONS I will select the voice Manage plugins. At this point, on the left you will see the percorso where you need to move / copy the file (or files, in case you have decided to download more plugins from the package). Typically, the path is C: Program Files (x86) VstPlugins.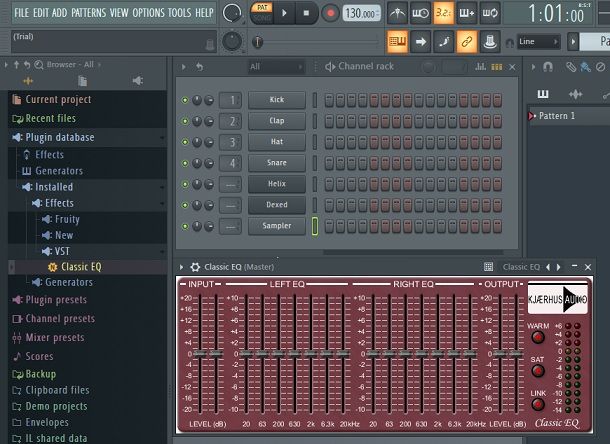 After that, just follow the usual procedure: go back to the menu OPTIONS > Manage plugins, press on Find plugins and enable thestar icon present near the plugin name that you downloaded.
To open the plugin, just press on the item instead Plugins database present on the left, go to the path Installed > Effects > VST and drag the Plugin you want to open (ex. Classic EQ).
Other Free VSTs Valid for FL Studio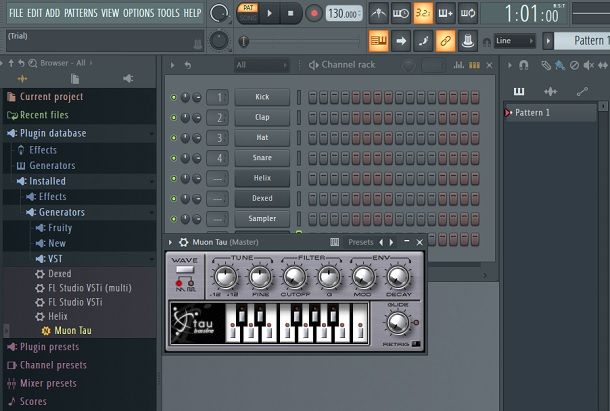 Obviously, there are myriads of VST plugins valid for FL Studio and in this guide I'm only touching the tip of the iceberg. To give you a concrete example, here are several other plugins you should try.
Moun Tau Bassline (Windows / macOS): based on the iconic Roland TB-303, this synthesizer is able to reproduce that sound that has played a fundamental role in the evolution of electronic music;
Native Instruments Kontakt 6 Player (Windows / macOS): One of the most powerful samplers on the market, available for free. It offers many possibilities and has an advanced graphical interface;
TuneFish (Windows / macOS): It is a highly appreciated synthesizer for its versatility. It can be used for bass, pads and much more;
Togu Audio Line Of The Vocoder (Windows / macOS): It is one of the best vocoder plugins around. However, all the remaining Togu Audio Line effects plugins are also not to be underestimated;
SimuAnalog Guitar Suite (Windows): is a plugin for guitar effects. It has 2 amps and 5 stompboxes.
If you want to learn more about how FL Studio works, read my tutorial dedicated to the program.
Best Free VST for Audacity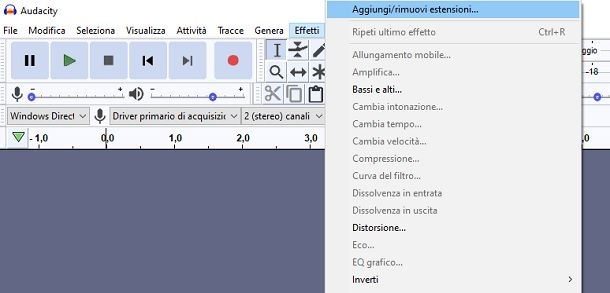 How do you say? FL Studio does not convince you and you have chosen to use the totally free program Audacity, but don't know how to enable VST plugins? No problem: I'll tell you how to do it right away.
To proceed, once Audacity is open, you need to press on the item Effetti at the top and select the item Add / remove extensions. At this point, check the box new, select i Plugin installed that you want to enable and press the button Enable. Perfect, this way you can use plugins that install via setup.
In case this procedure doesn't work, I suggest you try to enable the plugins in the same way also from the tabs Generates, Analyze e Means, in order to activate all types of extensions.
As regards instead themanual installation, which takes place via .dll file, you have to move / copy the plugin inside the extensions folder: usually, su Windows the path is C: Program Files (x86) Audacity Plug-Ins, while su MacOS you need to look for it in the Applications folder.
In any case, once the plugins are enabled, just go to the relevant section (eg. Effetti) and select the plugin name (Eg. Classic EQ). Great, now you've learned how to properly configure VST plugins in Audacity as well.
As regards the best VST for this program, I recommend that you take a look at the chapter related to Kjaerhus Audio Classic Series, as that series of plugins also works well on Audacity. For the rest, even the package SimuAnalog Guitar Suite it works without too many inconveniences, by installing it manually.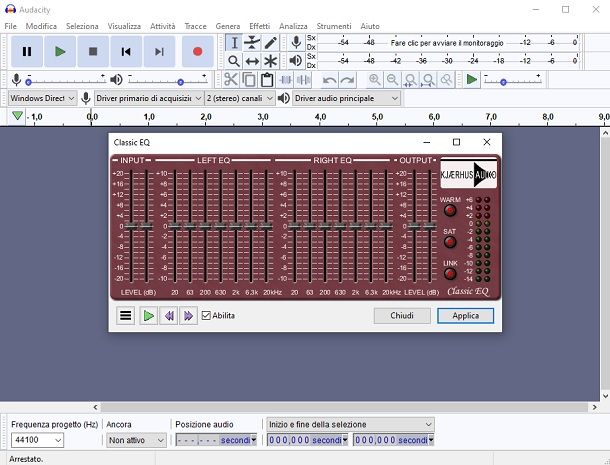 Instead, I had some problems with Dexed, Moun Tau Bassline and others. However, in any case, my advice is to try installing plugins on Audacity to see if they are right for you. Great, now you have all the relevant information about the best VST plugins.
If you want to learn more about how Audacity works, read my tutorial dedicated to the program.